Listening Post
Published: Thursday, 14 December 2017 12:00
Written by Barbara Bayer, Editor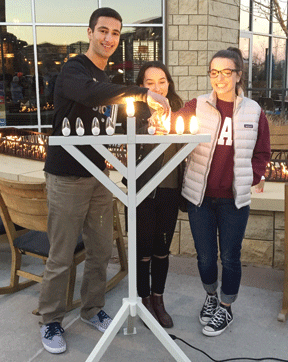 HAPPY HANUKKAH — Borrowed from my friends at Hallmark Cards, "Eight sweet days … and God knows how many calories." From all of us at The Chronicle, we hope you are blessed with gifts of love, peace and happiness during this Festival of Lights.
65 YEARS IN BUSINESS — Dave's Stagecoach Inn, a Jewish-owned bar located at 316 Westport Road, will celebrate it's 65th anniversary from 2 to 6 p.m. Sunday, Dec. 17. Festivities feature a live band, prizes, raffle, children's book drive with all proceeds benefiting Turn The Page KC, a non-profit committed to raising the reading proficiency of all third-graders in Kansas City, Missouri. Stay tuned for more details on this special anniversary.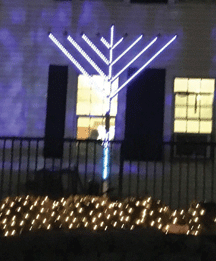 UNOFFICIAL TWITTER POLL — According to The Forward Editor-in-Chief Jane Eisner, the paper took an unscientific Twitter poll last week regarding President Trump's announcement to move the American embassy from Tel Aviv to Jerusalem. The poll asked Forward readers to weigh in on whether Trump's decision would be good or bad. The results: 52 percent thought it a bad idea, 32 percent a good one, and the remaining 16 wanted to wait and see.
ONE NIGHT ONLY — In case you missed it "The MeshugaNutcracker!" is headed the big screen Dec. 19 only. The musical comedy puts a unique spin on the classic Nutcracker ballet. In the Kansas City area, the movie will be shown at the following theaters: Cinemark 20 Merriam, Town Center 20 in Leawood, Studio 20 KC with IMAX in Olathe, Barrywoods 24 in Kansas City and Independence Commons 20 in Independence. Tickets for "The MeshugaNutcracker!" can be purchased online by visiting www.FathomEvents.com or at participating theater box offices.