Category: Latest News
Written by Barbara Bayer, Editor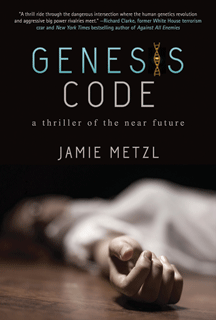 Jamie Metzl has spent a lot of time dealing with national security issues. He has served in the Clinton White House as a member of the National Security Council, worked in the State Department and as a staffer in the Senate Foreign Relations Committee. He also served with the United Nations in Cambodia. A man of many talents, he also was executive vice president of the Asia Society and is presently a principal in a global investment company. One topic that has piqued his interest in recent years is the national security implications of the genetics revolution.