Symposium celebrating 'Jews in the Midwest' coming to KU Nov. 12
Published: Thursday, 26 October 2017 10:00
Written by Courtney Bierman, Contributing Writer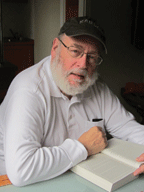 The University of Kansas' Jewish Studies program is gearing up to host a day of Jewish scholarship and history. "Jews in the Midwest," a day-long symposium that will recognize the role of Midwestern Jewish settlers in the 19th and 20th centuries, will occur on Nov. 12 at the Oread Hotel, 1200 Oread Ave., adjacent to the University of Kansas campus in Lawrence, Kansas. The symposium is free and open to the public.
Five scholars from around the country will present their research on a specific part of Midwestern Jewish identity: Tobias Brinkman of Penn State University, Hasia Diner of New York University, California-based independent scholar Ava Kahn, Lee Shai Weissbach of the University of Louisville, and keynote speaker David Katzman, an emeritus professor at KU. 
The symposium was conceived and organized by Director of Jewish Studies John Younger. Younger, who is not Jewish, has a background in archaeology. His formal interest in Jewish studies began in the 1980s when he was in Israel excavating an ancient Roman synagogue.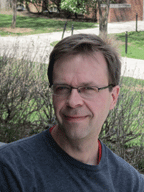 Younger has been at KU since 2002 after leaving Duke University. He took over Jewish Studies in January of 2013. It was around that time that he became familiar with Katzman's work. 
Younger organized and scheduled the symposium, but he said that Katzman is the symposium's inspiration. Katzman, whose keynote speech is titled "Midwestern Small-Town Jewish Life," has spent the last two years working on an encyclopedia of Jews in the Midwest, documenting large and influential families, tracing names back to Europe and trying to get an overall picture of Jews' impact on the landscape of the Great Plains. Katzman relayed his plans to Younger and got him interested in the subject. 
"I just thought, 'We could do something with this,' " Younger said.
The Katzman-led crash course in Midwestern Jewish history included a tour of Jewish Lawrence in the spring of 2016. The department's faculty traveled down Massachusetts Street while Katzman pointed out buildings and shops that were once owned and occupied by Jewish families.
"I started thinking, 'This is a really interesting, untapped history, and it's easy to look at,' " Younger said.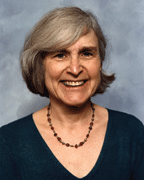 Younger said he's looking forward to taking the visiting scholars on a tour of Lawrence and its surrounding areas. He's planning to rent a van from the university to show them the same Jewish spots Katzman showed him. He also wants to take them to his favorite spot to show to tourists, Wells Overlook Park, a spot east of U.S. 59 that offers an unobstructed view of the Kansas landscape.
"You just see the Midwest flowing right in front of you," he said.
Younger said that Lawrence has a long and rich Jewish history. Much of Katzman's research for the encyclopedia involved collecting old newspaper clippings that mentioned Jewish life in downtown Lawrence, specifically on the 700 and 800 blocks of Massachusetts Street, where the Jewish-owned Marks Jewelers has been operating since the late 19th century. These clippings often detailed social events put on by families in the area — weddings, B'nai Mitzvahs, etc. — mentioning guests by name and what each person wore. 
As Lawrence Jews grew more successful, they moved to Rhode Island Street and then onto Illinois Street
It's not quite the first time that KU Jewish Studies has hosted such an event. The Midwestern Jewish Studies Association conference was put up by the department in 2013, and what Younger said was KU's first Jewish Studies Symposium came to campus back in 2010.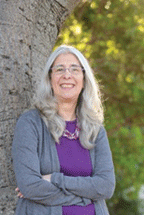 This year's Jewish Studies Symposium happened thanks to the cooperation of many players, according to Younger. Both inside and outside of KU, donors and volunteers are to thank for making the second symposium a reality. The Chabad Center of KU is chipping in free kosher meals to attendees. Other university departments and upper administration made financial contributions. This program is funded in part by the Community Legacy Fund of the Jewish Community Foundation of Greater Kansas City.
The Jewish Community Center of Greater Kansas City is helping promote the symposium. Jill Maidhof, director of Jewish experiences at The J, has made sure that members are aware that the symposium is going on. The J is also offering a free bus service for those traveling from Kansas City that will pick attendees up in Overland Park and drop them off at the Oread Hotel just off Jayhawk Boulevard.
Departure from The J will be at 8 a.m.. The bus will leave The Oread to return to Overland Park at 6:30p.m. 
"[The symposium] is just a tremendous example of John's commitment to build a bridge between Lawrence and Kansas City, and the Jewish community in Kansas City is included in that," Maidhof said.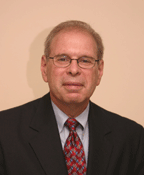 Maidhof said that she wants the symposium to give people more understanding of Jews' role in shaping Midwestern life. As in Lawrence, Jewish settlers in Kansas City made significant contributions to the local economy. Maidhof said they were heavily involved in the city's real estate, banking and garment industry — activity that undeniably impacted the formation of the city into what it is today.
"I think that's what this symposium will bring up, that there is a rich history," Maidhof said. "This community didn't just happen. There were people who made this happen, who took risks and who took a stand and brought their values with them."
"Jews in the Midwest" will begin at 9 a.m. on Sunday, Nov 12. Each speaker will be given an hour for their presentation, separated by coffee breaks. A 5:30 p.m. reception will conclude the symposium. Kosher breakfast and lunch options are available. Requests for a certified kosher meal must be made before Nov. 1. Reservations for free bus transportation from Overland Park are given on a first-come, first-served basis. For more information or reservations, contact This email address is being protected from spambots. You need JavaScript enabled to view it. or 785-864-4664.