Israeli innovations, sustainable technologies part of Sept. 10 Jewish Culture Fest
Published: Thursday, 24 August 2017 13:06
Written by KCJC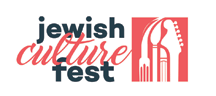 As the song goes, "Everything's Up to Date in Kansas City," and that includes this year's Jewish Culture Fest (previously known as the Jewish Arts Festival), set for Sunday, Sept. 10, at the Jewish Community Center.
In addition to stunning visual art, crowd-pleasing musical acts, authentic food and hands-on activities for the kids, Jewish Culture Fest will feature the Israeli Innovation Pavilion, focusing on some of the great hi-tech inventions and programs from that country. Israel has more high-tech activity per capita than any country in the world — and a healthy sampling of those developments will be showcased at Jewish Culture Fest.
The Kansas City community has several local and regional connections to Israel — known as the "Start-up Nation" — including Netafim, the pioneering drip irrigation company. The pavilion will tell the story of many of these companies and innovations, with interactive activities. 
Among the companies which will be highlighted is OrCam, developer of a device that allows blind people to read, and Mobileye, a world leader in autonomous driving technology. There's even a special Mobileye connection to Kansas City. Mobileye's chief research scientist, Gideon Stein, is married to former Kansas Citian Marla Shalinsky Stein, now an Israeli guide. Marla Stein's mother, Arlene, still lives in the Kansas City area. 
Among the dedicated volunteers working on the Israeli Pavilion is Efi Kamara, a native of Israel, and The J's Board Chairman Ace Allen.
"The tented pavilion will feature a walk-through with large placards featuring many dozens of Israeli innovations," Allen said. "Through a partnership with the Museum at Prairie Fire / American Museum of Natural History, there will be a booth featuring a virtual reality tour of Israel, using the most advanced wireless VR technology available in North America. There will also be a child-oriented exhibit and demonstration of PowerUp — the next-generation of powered, smartphone-directed paper airplanes," he said.
The Israeli Consulate in Houston has also been involved, as well as the Israeli Ministry of Science and Technology. The Kansas Department of Commerce is the sponsor of the Israeli Innovation Pavilion.
Jewish Culture Fest will also include Electric Avenue, featuring The J's commitment to sustainable technologies. Electric Avenue is sponsored by BMW.
"Sustaining the earth is a Jewish value that the J strongly supports" Allen said. 
Along the "avenue" fest-goers will get to check out electric cars, with the opportunity to test-drive an industry-leading electric BMW vehicle. There will be various displays, including a 1917 Detroit Electric car owned by Marshall Miller. 
Jewish Culture Fest's Electric Avenue is a partner of National Drive Electric Week, joining Plug In America, the Sierra Club, the Electric Auto Association, and Kansas City Regional Clean Cities, all focusing on this energy-saving technology.
There will also be a display of electric bicycles (or e-bikes) from ERIK'S Bike Shop. Attendees will have the chance to take a spin on these bikes, discovering their unique capabilities. 
MindDrive, a local nonprofit organization, will also have a presence on Electric Avenue. MindDrive trains disadvantaged high school students in engineering, design and mechanics, applying their new talents to the production of custom electric vehicles. 
Tickets for Jewish Culture Fest are available in advance for $6 for adults, and $3 for children age 4-12 (children under 4 are free), online at JewishCultureFest.com. On the day of Jewish Culture Fest tickets will be $8 for adults, $5 for children ages 4-12. Guests who bring a non-perishable food item to donate to Jewish Family Services Food Pantry will receive a $1 food voucher.
For more information about the event, visit JewishCultureFest.com.