Listening Post
Published: Thursday, 27 April 2017 14:26
Written by Barbara Bayer, Editor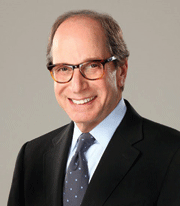 BERKLEY FAMILY TO BE HONORED — On Wednesday, May 3, the AdHoc Group Against Crime will celebrate the 40th anniversary of its founding by former Mayor Pro-Tem and advocate for the underserved, Alvin Brooks, at the Eighth Annual Community Guardian Awards.
Guests will gather at the Muehlebach Tower of the Kansas City Marriott Downtown for this milestone celebration and to bestow birthday wishes on both Alvin Brooks and his birthday twin, former Jackson County Legislator and Kansas City Ombudswoman, Mamie Hughes.
The Guardian Awards recognizes individuals and companies in Kansas City that emulate the high standard of volunteerism and philanthropy exhibited by Alvin Brooks and his late wife, Carol. This year's honorees are Tension Envelope and The Berkley Family; Monica and Michael Carter from the Carter Broadcast Group; Brenda and Rev. Eric Williams, founders of Calvary Community Outreach Network; and Mark Williamson and the DeLaSalle Education Center.
The AdHoc Group Against Crime is a community resource that promotes healing and justice. AdHoc provides crisis intervention and prevention, peer and professional support, and assists individuals and families affected by criminal behavior. AdHoc serves as a "trusted bridge" between the community and law enforcement.
Additional information is available by calling the AdHoc office at 816-861-5500 or visiting the website at www.adhocgroupkc.com
TV PRODUCER TO BE HONORED — Harry Friedman, the legendary producer of "JEOPARDY!" and "Wheel of Fortune" will be honored with a Lifetime Achievement Award at the 44th Annual Daytime Emmy® Awards on Friday, April 28, by the National Academy of Television Arts and Sciences (NATAS) at the Pasadena Civic Auditorium in Southern California.
"Harry Friedman has produced the two most iconic game shows in the country if not the world. His constant tweaking of show formats and the addition of the latest technologies has kept 'JEOPARDY!' and 'Wheel of Fortune,' at the top of syndicated television with no end in sight. The National Academy could not be prouder to honor him with our Lifetime Achievement Award," said NATAS President Bob Mauro.
"He is a force unto himself that has taken the game show world and reinvented it for the 21st Century as well as being, perhaps, the nicest man in show business," said David Michaels, a senior vice president of NATAS. 
Friedman is a native of Omaha, Nebraska, and has ties to Kansas City. Friedman's work on "Hollywood Squares," "Wheel of Fortune" and "JEOPARDY!" has earned him multiple Emmy® Awards and three Guinness World Records® records. He is the Guinness World Record holder for most game show episodes produced with 11,128 (as of March 31, 2016), most Emmy® Award nominations for a game show producer with 42 and most Emmy® Award wins by a game show producer with 13. In 2011, "Wheel of Fortune" and "JEOPARDY!" tied for the Outstanding Game Show award, and Friedman became the first producer ever to win two Emmys in the same category in a tie with himself.
A NOTE ABOUT LETTERS TO THE EDITOR — We enjoy getting letters to the editor. It lets us know people are reading our newspaper and think The Chronicle is a good forum to express their opinions. Most weeks we also publish our Letters to the Editor policy. It states very clearly that letters must include the writer's full name, address and daytime phone number or email address and will be confirmed before publication. Up until now it was implied but did not actually state that we will not print anonymous letters to the editor. So here it is folks, we will not print anonymous letters to the editor. We recently received a very well written letter with interesting points, but we don't know who wrote it and we won't print it. In our opinion, if it's worth writing about, it's worth signing.