Kaufman, Arvin Jay
Published: Thursday, 13 April 2017 15:02
Written by KCJC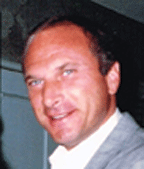 Arvin Jay Kaufman died unexpectedly in Kansas City on April 7, 2017, at the age of 68.
Arvin is survived by his loving mother, Selma Litwin; brothers, Dennis and Michael (Johanna) Kaufman; nephews, Jake and Joseph Kaufman and former spouse, Ruth Slawson Kaufman.
Arvin was born in Kansas City on Jan. 15, 1949, to Selma and Louis Kaufman. He graduated from Southwest High School, went onto study at Arizona State and UNLV. He graduated from Marist College, in New York, earning a master's degree in social work.
He lived in Los Angeles for many years beginning his career in the entertainment industry at the William Morris Agency and then at Lew Weitzman Associates as a comedy writer's agent. He went onto 20th Century Fox as the director of TV comedy entertainment and then ventured out to work at smaller production companies where he produced many television movies of the week, including "Someone's Watching," "Face of Evil," and "White Lies."
Arvin moved to Rhinebeck, New York, and worked as a social worker with disturbed teenage boys counseling and teaching life skills. He then moved to Asheville, North Carolina, where he was director of activities for outpatient senior citizens at Care Partners. Arvin went full circle and retired to his favorite place, Kansas City.
He will be deeply missed by his family, friends and all who knew him.
A memorial service was set to take place Wednesday evening, April 12, 2017, at the home of Selma and Dennis Kaufman. 
In lieu of flowers, please send donations to the Wayside Waifs Animal Shelter, 3901 Martha Truman Road, Kansas City, MO 64137.
Online condolences may be left for the family at www.louismemorialchapel.com. Arrangements by The Louis Memorial Chapel, 816-361-5211.