Latest
| | | | |
| --- | --- | --- | --- |
| It's official: K.I. rabbi resigns | | | |
Written by Barbara Bayer, Editor
Thursday, May 23 2013 11:00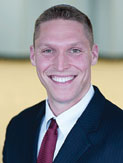 Rabbi Shmuly Yanklowitz officially resigned as senior rabbi at Kehilath Israel Synagogue last week. Congregation President Steve Osman made the announcement at the shul on Saturday morning, May 18.
The Chronicle's attempts to contact Rabbi Yanklowitz were unsuccessful. When asked, Osman declined to comment about the situation.
Prior to the May 18 announcement, the only public comment made about the rabbi's absence was that he was on vacation. The 31-year-old rabbi joined the congregation in August 2012 and served it for approximately nine months.
According to his Facebook page, Rabbi Yanklowitz is currently living in his hometown of Chicago. He also posted on Monday that he just published a new book, "Epistemic Development in Talmud Study," which is available on Amazon.com.
Two weeks ago Osman said Rav Jeffrey Shron, who serves as the congregation's cantor, will provide any rabbinical services the congregation needs in the interim. The congregation's board of directors has not yet made a determination as to how it will proceed to fill the senior rabbi's position.
| | | | |
| --- | --- | --- | --- |
| CDC mural brightens up Jewish Community Campus lobby | | | |

Written by Ellen R. Portnoy, Contributing Writer

Thursday, May 23 2013 11:00

Children frolicking in the Jewish Community Campus lobby is not an unusual sight. But when they are drawn figurines adorning the new glass walls that surround the Child Development Center's newly expanded space, they become a work of art.

Installed earlier this year, the mural was drawn by artist Risa Kleban, with input from Jacob Schreiber, president and CEO of the Jewish Community Center; Maxine Benson, CDC director of programs; and Brian Spencer of RDG, the architects who designed the new space. Because the art is attached to the glass, it allows the light to filter into the CDC as well as out to the lobby.

"Our Child Development Center children certainly identify with the life-sized kids they see dancing and playing on the glass," said Schreiber.

"And just as important, this glass art wall really helps bring our Jewish Campus lobby to life. It's illustrative of our belief that Jewish education, culture and activity is imaginative and fun, and that when we approach it that way, we enrich our children and they, in turn, inspire us with their Jewish exuberance and creativity."

Schreiber had the idea for the original glass art wall, but it was Kleban the artist who brought it to life.

"I received a lot of direction from Jacob at our first meeting in Kansas City," said Kleban, who now lives in the Chicago area. "He had a concept and a good idea. He wanted to depict realistic children interacting with Jewish objects and symbols."

Based on the original ideas brainstormed by the JCC staffers and the architect, Kleban provided three concept sketches for them to choose from. The Center chose one that they felt "nailed exactly what was desired: a playful, relatable, cultural scene of children interacting joyfully with Jewish items and symbols." Kleban then expanded the idea that was chosen, making it much more detailed and larger than the original draft drawing.

Kleban grew up in the Kansas City area and attended The Temple, Congregation B'nai Jehudah. She studied art at Washington University in St. Louis, and then became an art director for an advertising firm.

Currently she does different projects, taking on graphic design projects, teaching Jewish art and art in general. The mural for the CDC is the largest project she ever tackled. She started working on it in February 2012 and completed the work in December 2012. It took another month before it was installed.

Kleban put in more than 100 hours of work on the project.

"It was a collaborative effort with Jacob, the architect and me," she said. "As the process continued, we realized that we had to enlarge the sketch."

It is a large mural. Even though it was digitally enlarged, it had to go further. Kleban had to darken and widen lines so that when it was digitally enlarged the artwork would still look good. The architect reproduced the drawing using printers that create giant decals. The decals were then cut out and professionally installed on the windows.

Besides being a labor of love for the community, Kleban said it was also a labor of love in honor of her parents, Bob and Sharon Kleban. She donated all the work for the project to the JCC in their honor.

"I wanted it to be a surprise for my parents," Kleban said. "My Mom found out. They were surprised and pleased." A celebratory reception in the Klebans' honor was held when the mural was completed.

"The only thing I can share is emotionally how pleased and proud I was to be involved in this project," Kleban said. "It is one of the biggest things I have done in my life that I feel really great about. This was a very, very gratifying project."

| | | | |
| --- | --- | --- | --- |
| Violinist Gil Shaham returns to Kansas City Symphony | | | |

Thursday, May 23 2013 11:00

World-class artists continue to perform with the Kansas City Symphony, and the May 31-June 2 concerts are no exception.

Virtuoso violinist Gil Shaham and his 1699 "Countess Polignac" Stradivarius will be featured in a three-concert series with the Symphony under the baton of Music Director Michael Stern.

"We're delighted to welcome back Gil Shaham," said Frank Byrne, executive director of the Kansas City Symphony. "He is one of the most celebrated and brilliant violinists of our time. While he has performed with us in the past, it will be his first time in Helzberg Hall. We anticipate that the unparalleled clarity of Shaham's playing will be realized as never before in Kansas City."

The Illinois-born, Israeli-raised musician has enchanted audiences with his exquisite violin performances for more than three decades. At the age of 18, opportunity knocked for Shaham. The young prodigy made headlines — and essentially got his first big break — when he stepped in last minute to replace legendary violinist Itzhak Perlman who had been slated to perform with the London Symphony Orchestra. From then on, Shaham went from performing only a few concerts a year to a pace of about 40-50 concerts annually.

Kansas City's Stern not only considers Shaham a consummate artist but also his friend.

"My friendship with Gil goes back a long time," Stern said. "Some of my happiest music making has been in performances we've shared. He is, of course, a complete player; one could really say a violinist's violinist. He is obviously a master, producing as captivating a sound on his instrument as anyone I've ever heard, and a searching, intelligent, wonderfully communicative musician. But for me, even more than all these gifts, is Gil's unfailing ability to be perfectly in the moment in any phrase he is playing, and to radiate nothing but joy at the same time. That indeed is very rare."

For his upcoming Kansas City visit, Shaham will play Alban Berg's Violin Concerto, a haunting piece dedicated to the composer's young friend, beautiful girl and promising actress, Manon Gropius, who succumbed to polio in 1935 at age 18. Manon was the daughter of Alma Mahler (widow of composer Gustav Mahler) and architect Walter Gropius.

Inscribed on the concerto's title page, "In Memory of an Angel," Berg intended to "translate characteristics of the young girl's nature into musical terms" in the first portion of the composition while evoking her suffering and metamorphosis in the conclusion. Berg's work incorporates musical influences from Schoenberg's twelve-tone technique, the Viennese waltz, Carinthian folksong and Mahler's music.

"Gil is very close to this music, which I think is so spiritually beautiful and deeply human," Stern said. "For a successful performance, the concerto requires a great player who understands the Viennese lyricism, which informs every bar of this 20th century masterpiece. With Gil, the music is in great hands."

Highly sought after by top orchestras and conductors throughout the world, Shaham frequently elects to perform major violin works from the 1930s, which is a continued area of focus for him. Several notable composers, such as Barber, Prokofiev, Berg, and Stravinsky, produced significant violin concertos within that decade. Shaham also has recorded more than two dozen concerto and solo albums — many bestsellers and award-winning records, including multiple Grammys, a Grand Prix du Disque, Diapason d'Or and Gramophone Editor's Choice. Shaham collects many accolades from the media, too. The New York Times has called him "one of today's preeminent violinists." Violinist.com put it bluntly, "The man has serious chops…" The San Francisco Chronicle has called his playing, "limpid and tonally resplendent."

When not touring, Shaham has found opportunities to work on musical projects with his family. Most recently, he collaborated with his sister and pianist Orli Shaham to release "Nigunim: Hebrew Melodies" on his own label, Canary Classics. The recording showcases both traditional and modern Jewish music, including the world-premiere recording of Israeli composer Avner Dorman's work "Nigunim," which the New York Times praised for its "explosive energy."

As part of the Kansas City Symphony three-concert series, Music Director Michael Stern will begin with a piece for muted brass, Ruggles' "Angels," and then each concert closes with Schubert's Symphony No. 9, "The Great." Tickets to Schubert's Ninth and Gil Shaham on May 31, June 1 and 2 are available through the Symphony Box Office by calling 816-471-0400, or select seats online at www.kcsymphony.org. Tickets start at $22. Group and senior discounts are available. Students 25 and younger with a valid I.D. may purchase tickets for $10. The Symphony performs at Helzberg Hall in the Kauffman Performing Arts Center, located at 1601 Broadway, Kansas City, Mo.

Last Updated on Wednesday, May 22 2013 13:31

| | | | |
| --- | --- | --- | --- |
| New grad finds her leadership niche with USY | | | |

Written by Barbara Bayer, Editor

Thursday, May 23 2013 11:00

It would be easy to say, "Like father, like daughter." Or, you could say she's following in the footsteps of her older sister. But it might be best to paraphrase Frank Sinatra and say Salute to Youth honoree Ally Grant became a leader by doing it her way.

Ally is the daughter of Bob and Evie Grant and graduated Sunday night from Blue Valley North High School. She was honored as a member of National Honor Society, Spanish National Honor Society, earned the Presidential Service Award all four years of high school and maintained a 4.0 or better GPA every semester as well. On top of that, this past year she served as president of Congregation Beth Shalom's USY chapter, was named the Howie Stillman Leadership Award winner earning her a scholarship to her final USY Kinnus (convention) and served as captain of the BVN girls' tennis team.

Ally was nominated by two staffers at Beth Shalom, Polsky Religious School Coordinator Patti Kroll and Youth Director Stefanie Williams. Williams characterized Ally as "an exceptional leader" each of the three years she has served on the KCUSY chapter executive board — first as communications vice president, then membership vice president and finally president.

"In each position, she has exceeded all expectations and raised the bar for those who follow her. She is dedicated to creating meaningful programming and experiences for all those around her," Williams said.

Ally became interested in USY at an early age as she watched Williams, who at the time was her third-grade religious school teacher, and her madrichim (teachers' assistants) do fun things associated with USY. Then her older sister Roni joined the syngogue's youth group.

"So I knew USY would always be something that I would do," said Ally, who also served as a madricha at the Polsky Religious School as a high school student.

For a while she was a member of both BBYO and USY, but USY — which has about 80 members here — was more attractive to her.

"What kept me going back to USY was I liked that there was a really strong Jewish aspect to it while at the same time a social aspect," she explained.

Through the years she has come to love the different mix of people in the Jewish youth group.

"Everyone can be themselves," she said. "Especially at conventions you're encouraged to be yourself and be as Jewish as you want to be, which is really cool to me."

As she climbed the leadership ladder, Ally said she doesn't feel like she was ever ordering anyone around. Instead she was able to communicate to the other members of the board what was going on and what they could do together.

"Each member of the board was more than happy to step up and plan programs and do what their responsibilities called for," she explained.

Williams said Ally is successful because she "always has a positive attitude and inspires everyone to work hard."

"She has helped to create an amazing, fun community within the walls of our youth lounge and beyond! Ally is passionate about making our world a better place, and working with her has made me a better director," Williams said.

As evidenced by her choice of activities, Ally said Judaism has always played a big role in her life. When she attends American University in Washington, D.C., in the fall, she hopes to take part in activities sponsored by the university's Hillel that serves one of the largest Jewish populations of any private university in the nation.

"I want to continue to have a Jewish aspect to my life. I don't know how strong it will be in college, but I definitely want to continue to practice Judaism and have the morals and values that I've learned through USY and through religious school," said Ally, who plans to study public health and possibly minor in Spanish.

Several people inspired Ally to become a leader in the Jewish community. Two of them are her grandparents from Des Moines, Iowa, who she affectionately calls Oma and Opa, the German names for grandma and grandpa.

"I've always looked up to them," Ally said. "Judaism played a huge role in their lives and they inspired me, my sister and my cousins to continue to practice Judaism and to keep it a big role in my life."

She noted that both of those grandparents are Holocaust survivors. Oma is from Munich and went on the Kindertransport with her sister and brother. Opa is from Berlin and escaped with his parents to Shanghai.

She continues to be motivated by her father, who is the immediate past chairman of the Jewish Community Center, and her sister, who served as USY president three years ago.

"I think that seeing how both of them took on those leadership positions with such passion for what they were doing inspired me to continue to look for my niche as a leader. It just so happens that I thought my niche was as USY president," Ally said.

This summer she will continue being a leader, this time to a group of young girls for eight weeks at Herzl Camp in Webster, Wisc. Last year she was an ozo (counselor-in-training), and spent six summers as a camper. The only summer she missed was before her junior year in high school when she participated in a four-week USY Israel experience in Israel.

"I'm really excited. It's going to be really different than my past summers at camp but I think it will be really cool to be in that position and have that leadership role," Ally said.

She doesn't exactly know what the future holds for her, but it's a sure bet she'll continue to seek out her niche in the Jewish community.

"I don't know where I'll be … but I could see myself continuing to be a leader within the Jewish community."

Written by Barbara Bayer, Editor

Thursday, May 23 2013 11:00

IRENE BLEND AT THE BARN — The award-winning play "Sordid Lives" will be presented by the Barn Players May 31 through June 16. "Sordid Lives" is a black comedy about white trash. Set in a small Texas town, chaos erupts when Peggy, a good Christian woman, hits her head on the sink and bleeds to death after tripping over her lover's wooden legs in a motel room. It features local Jewish "star" Irene Blend in two roles, Juanita, a bar fly who is always drunk, and Dr. Eve Bolinger, a pill-popping, alcoholic therapist. Ticket information for the play, suggested for adult audiences only, is available at thebarnplayers.org or by calling 913-432-9100. Performances take place in Mission, Kan., at 6219 Martway.

HAPPY BIRTHDAY MARLENE — The happiest of birthdays to Marlene Capito, who turned 80 on Monday. Capito has worked at the Jewish Community Center for 63 years. She currently works part time in the membership department as the membership retention coordinator.

SHALOM OPHIR — The Jewish Federation's Shlicha Ophir Hacohen is returning to Israel to prepare to attend university classes in Jerusalem. The community will say lehitraot (we'll see each other again) at a farewell party from 2 to 4 p.m. this Sunday, May 26, in the Galleria at the Jewish Community Campus. Her last day on the job here will be June 3. I know she will be greatly missed by students here and at KU, volunteers and most of all the Federation staff!

MISSING SOME FAMILY HISTORY? — Historian Frank Adler has photocopies of four wedding certificates signed by Rabbi Joseph Krauskopf between 1885 and 1887 while he was the only rabbi serving in Kansas City. The originals were not received by those for whom they were intended. The originals are at Congregation Keneseth Israel in Elkins Park, a suburb of Philadelphia, where Rabbi Krauskopf served after leaving Kansas City in 1887.

The names of the four bridal couples are: Samuel Pettigrew Ancker Jr. of Chicago and Miss Sadie Kahn of Kansas City; Samuel R. Lipsis of St. Louis and Miss Jeanette Hammerslough of Kansas City; Jacob Strauss and Miss Tillie Hahn, both of Topeka; and Daniel H. Brown of Atchison and Miss Florence Tobias of Kansas City.

Relatives may arrange to pick up these copies after calling Adler at 913-381-6000.

Last Updated on Wednesday, May 22 2013 13:18
<<

Start

<

Prev

1

2 3 4 5 Next > End >>


Page 1 of 5