Listening Post
Published: Thursday, 18 August 2011 12:00
Written by Barbara Bayer, Editor
SARAH'S KEY — A few years ago my brother's mother-in-law raved about a book called "Sarah's Key." Following her strong recommendation, my entire family read the book. She was right, the book was excellent. Now the book has been adapted into a movie. Last week I was lucky enough to score an invitaiton to a press screening for it and I asked my father to join me. Even though I am not a fan of subtitles, we both enjoyed the movie and thought it was true to the book. We each gave it two thumbs up. For more, see Keith "The Movie Guy" Cohen's official review on Page 6.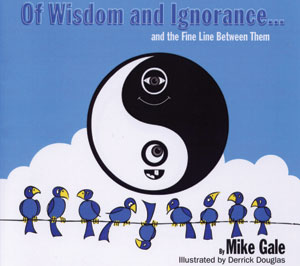 POET WITH LOCAL TIES — Kansas City native Mike Gale recently published a poetry book called "Of Wisdom and Ignorance … and the Fine Line Between Them." Gale is a Shawnee Mission South graduate who received his religious education at Congregation Beth Shalom who now lives in Seattle. The book can be purchased at Amazon.com. The website describes the book as funny, poignant and a bit too honest. " 'Of Wisdom and Ignorance' provides an ironic look at our society, our hearts and lives whether we want to see it or not. Somewhere between 'The Far Side' and 'Aesop's Fables,' the book's poems and illustrations poke a little fun at our very human nature, and hopefully provide a few insights and answers along the way. It will make you think, make you laugh and maybe even shed a tear as you see some of your life played out in the words." The writer is the son of Janet and Harold Price and Paul and Sandra Gale. I personally enjoyed the poem on religious freedom. Check it out to find your personal favorite!


SEARCHING FOR JEWISH PARTISANS — The New York Board of Rabbis has been asked to assist the Jewish Partisans Educational Foundation in identifying Jewish partisans. It is JPEF's intention to pay tribute to these courageous individuals at a benefit in New York City on Nov. 7. These partisans resisted by fighting against the Nazis and their collaborators, destroying thousands of trains and convoys; most importantly, they saved thousands of lives. After the war, they had children and grandchildren — giving the world a living testament of those experiences. JPEF (http://www.jewishpartisans.org) is the only organization in the world solely focused on bringing the history and life lessons of the Jewish partisans to educational and cultural institutions across the globe. Every major Holocaust organization in the country relies on JPEF's work. If you are aware of partisans and/or their families in your synagogue and/or community, please contact the NYBR office at This email address is being protected from spambots. You need JavaScript enabled to view it. or 212-983-3521, or JPEF executive director Mitchell Braff at This email address is being protected from spambots. You need JavaScript enabled to view it. or 415-563-2244.


JOPLIN SCHOOLS GET A BOOST WITH HELP FROM WESTERN EXTRALITE — Donated student desks and chairs arrived in Joplin, Mo., just in time for school thanks to Western Extralite Company, a full-service distributor of electrical and Datacomm products that arranged and paid for their delivery. The desks and chairs will be used by ninth- and 10th-grade students who will temporarily attend classes in the Memorial Education Center until their high school is rebuilt. The high school was one of six schools destroyed and three damaged in a May 22 tornado that tore through Joplin.
The donated desks and chairs were no longer needed by students at Leavenworth High School, thanks to the purchase of new equipment. Western Extralite covered the cost of delivering the surplus furniture to Joplin.
"We were pleased to be able to assist the Leavenworth School District in delivering surplus student desks and chairs to Joplin, where they are needed. By working together, we were able to help the families of Joplin who have lost so much," said Western Extralite President Tom Isenberg.


Correction
Ohev Sholom Sisterhood Honey Cake Day is Thursday, Sept. 25, not Sept. 28 as published in last week's paper.