Alon Goldstein to perform Tchaikovsky's 'Second Piano Concerto' with KC Symphony
Published: Thursday, 10 October 2013 12:00
Written by Marcia Montgomery, Community Editor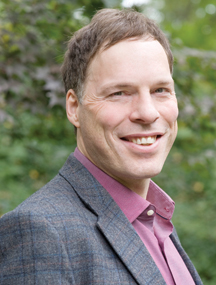 Each season, Kansas City Symphony Music Director Michael Stern programs classical favorites as well as hidden gems of the repertoire. During the Oct. 25-27 concerts, the Symphony and guest pianist Alon Goldstein will treat audiences to one of these gems with a performance of Tchaikovsky's "Second Piano Concerto."
"We're pleased to welcome virtuoso Alon Goldstein back to Kansas City," Stern says. "His take on this second concerto by Tchaikovsky is a thrilling ride. While the work is played less often than the famous 'First Piano Concerto,' the second concerto is equal in lyrical vitality and power. I absolutely adore this piece, and I love doing it with him. So, I am happy that it is with this concerto that he is back with us for his first orchestral concert in Helzberg Hall."
Goldstein, too, is pleased to return to Kansas City to share his interpretation of the Tchaikovsky, which he describes as a marvelous work. One highlight of the concerto for Goldstein is the slow movement because of the equal interplay of solo lines with the piano, violin and cello. He likens the movement to a sort of triple concerto.
"It's an incredibly gorgeous movement with these incredible Tchaikovsky tunes," he says. "It has this longing quality, melancholy, and love of the Motherland — this ever flowing, everlasting sense. You have this wonderful display of pianistic virtuosity in the outer movements, but at the same time, these other orchestral forces within the second, slow movement."
The highly sought-after pianist is quite the globetrotter, frequenting concert halls and festival stages all across the nation and abroad. Just last season, he completed a 17-concert Latin American tour with the Israel Chamber Orchestra, performing in Argentina, Columbia, Costa Rica, Ecuador, Guatemala, Mexico, Peru and Uruguay. The collaboration was so well received they earned a return tour for the 2015-16 season. Other season highlights included a debut with the Toronto Symphony Orchestra as well as the Tokyo Quartet on its final tour. This season he has already performed in Germany, Israel and various locations across the U.S. Yet even with his extensive touring and performances with elite international ensembles, Goldstein agrees that the Kansas City community is lucky to have such a vibrant and successful symphony orchestra.
"The audience in Kansas City is an audience that is exposed to such high level music and so much music as well," he says.
Not only is Goldstein an award-winning pianist, taking home top prizes from numerous prestigious competitions in the United States and Israel over the years, but also is an acclaimed recording artist. The Phillips Collection in Washington, D.C., chose a live recording of one of his recitals there for its first album release. He has recorded solo recital programs through the Jerusalem Music Center "Mishkenot Sha'ananim" and the Israeli Music Institute featuring works by Israeli composers. In upcoming albums, Centaur Records will release a live recording of Goldstein performing Mendelssohn's "Piano Concerto No. 1" and "Piano Concerto No. 2" with the Israel Chamber Orchestra and Yoav Talmi conducting.
"Making music with Alon Goldstein is a very easy and joyous experience," Stern remarks. "I think it always enhances the experience, for us on stage and also for the audience, when performers are like-minded in their approach and their intent, and this is especially true with him, since it is always a treat to collaborate with close friends. Alon, by virtue of his wonderful training — he is 'old school' in the best sense of the word — has a special place for me. His intrinsic feeling for music and the textual intentions that the composer wrote in the score, his astonishing technical command of the piano and his natural communicativeness, make him a musician very much out of the ordinary."
Goldstein owes his success as a pianist in part to the superb training Stern mentions. A graduate of the Peabody Conservatory in Baltimore, Goldstein studied with legendary pianist Leon Fleisher, who is also a part of the 2013-14 Kansas City Symphony season lineup. Fleisher will perform the iconic "Piano Concerto for the Left Hand" by Maurice Ravel Feb. 7-9.
As for the three-concert series on Oct. 25-27, the Symphony will open with "Les Préludes, Symphonic Poem No. 3" by Romantic-era Hungarian composer Franz Liszt, then follow with "Concerto for Orchestra No. 2" by Pulitzer prize-winning and contemporary composer Steven Stucky who is from Hutchison, Kan., and end with Goldstein's performance. Tickets are available through the Symphony Box Office at 816-471-0400, or online at www.kcsymphony.org. Tickets start at $23. Group and senior discounts are available. Students 25 and younger with a valid I.D. may purchase tickets for $10, based on availability. The Symphony performs at Helzberg Hall in the Kauffman Performing Arts Center, located at 1601 Broadway, Kansas City, Mo. Garage and street parking information can be found online at the Symphony's website.