New hazzan finds her calling as Congregation Beth Shalom's director of congregational learning
Published: Thursday, 25 July 2013 12:00
Written by Barbara Bayer, Editor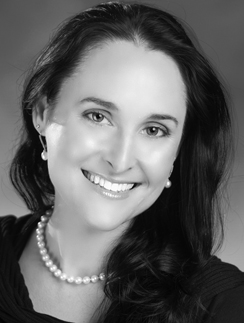 For more than a year Congregation Beth Shalom searched for a person of many talents who could complete its clergy staff. It appears the Conservative congregation may have found exactly what it was looking for in Hazzan Tahl Ben-Yehuda, who began serving as Beth Shalom's director of congregational learning on July 1.
The congregation's clergy staff has been short-handed since Rabbi David Glickman came on board as senior rabbi last summer. Rabbi Glickman explained Hazzan Ben-Yehuda will oversee the congregation's "award winning Polsky Religious School, have a presence on the bimah, and work toward creating relationships between the families in our religious school, the CBS families at the Hyman Brand Hebrew Academy and our regular worshippers."
In his monthly message to congregants in the synagogue newsletter, he noted that when they were crafting this job description, they didn't know if it was possible "to find just the right combination of education vision, passion for Jewish spirituality and musical talent."
"We feel blessed to make the match with Hazzan Ben-Yehuda. We know that we will all grow from her talents and inspiration, and we hope that this will be a place where she can spread her wings and find spiritual and professional fulfillment."
"I look forward to partnering with Hazzan Ben-Yehuda as we continue to build on a vision of growth rooted in community, spirituality and education for Congregation Beth Shalom," he concluded.
Hazzan Ben-Yehuda, who was one of four cantors invested by the H. L. Miller Cantorial School and College of Jewish Music in May, is thrilled to be on board at Beth Shalom. She describes herself as a hazzan who is an educator.
"My title is hazzan because I earned it," she explained, "I'm an educator with strong cantorial and rabbinic leanings and a lot of cantorial rabbinic training, which makes me a good rabbi's partner."
As Rabbi Glickman already pointed out, the rabbi and the hazzan will work closely together at Beth Shalom and that was very important to Hazzan Ben-Yehuda as she was looking for a position.
"I wanted to be in a position where I would primarily be responsible for the education aspect in a synagogue, but where I would very much be seen as the clergy partner. I didn't want my own pulpit because I'm no longer a 25-year-old woman who thinks she can do everything. I want to be able to do the things that are important really, really well. In order to do those things that are important really, really well I want to partner with somebody who also wants to do the important things really, really well," she explained.
In addition to Rabbi Glickman, she will work with longtime Polsky Religious School Director Patti Kroll, who will be reducing her hours but continue to work with the school, and Stefanie Williams, director of informal education and youth activities. One of her first goals will be "creating an environment in the school where we're able to communicate to the parents that it is a meaningful and engaging education that the kids are getting."
Hazzan Ben-Yehuda makes a point to say she doesn't have any preconceived notions about how to run the educational department at Beth Shalom.
"I don't want to jam anything down anyone's throat. Because what works in Riverdale (N.Y.) is not likely to fit the bill here," she said.
Becoming a cantor
The road to becoming a cantor was a winding one for Hazzan Ben-Yehuda. From a very early age she wanted to be a physician and worked hard toward that goal as an undergrad at Cornell University. There she earned a Bachelor of Arts degree with a dual major in biology and Near Eastern studies.
She said she "worked like a dog" to get good grades and scored an interview at the Stoney Brook School of Medicine on Long Island, N.Y. During the interview she was asked what she would do if she wasn't admitted to medical school. This was the first time she realized she wanted to do something other than medicine.
"Becoming a doctor is all I ever wanted in my life … except that there was this bug in me that said you need to go to New York City and you need to go to the Jewish Theological Seminary and you need to get a pulpit. I think that's called a calling," she said.
When she said she would go to the seminary and become a cantor, a rabbi or maybe both, the interviewer simply wished her luck.
But Hazzan Ben-Yehuda wasn't yet ready to commit to a path to the pulpit. Instead she worked for five years in a lab in Ithica, N.Y., all the while trying to ignore her calling.
"I knew it meant being at the beck and call of the community that I would work with and for," she said, noting that such a life is not easy for the clergy's spouse or children.
Eventually she decided to become a rabbi and attended the Jewish Theological Seminary, hoping to follow in her father's footsteps. But rabbinical school didn't work out for Hazzan Ben-Yehuda at that time. She was getting married and wanted to have a family. Instead she concentrated on working in Jewish education, serving at Brotherhood Congregation as its interim director. Then she was passed over for the permanent job because she didn't have a degree in Jewish education.
Determined this would not happen to her again, Hazzan Ben-Yehuda got a degree in Jewish education. Unfortunately there were no jobs available in New York City where she lived. So she "cobbled something together and worked in three different communities," doing such things as tutoring B'nai Mitzvah students and serving as a USY director while being a mother as well.
Working multiple jobs was tough and she was also going through a divorce. A close friend helped her realize that she was burning the candle at both ends and it was time to seek her calling, whether that be medical school, rabbinical school or cantorial school.
"My friend woke me up. I said oh my God I have to do this, I have to get moving because pretty soon I'll be too exhausted to do anything," she said.
She thought about returning to rabbinical school, but that wasn't the right fit for her because it wouldn't accommodate her role as a mother.
The dean of the cantorial school, however, was much more understanding of her needs to stay in Riverdale, N.Y., care for her children and work a paying job to meet expenses. She worked hard, taking about 27 credits each semester. Even though she was told during the interview process that no one had ever graduated from the cantorial school in three years, Hazzan Ben-Yehuda did just that. It was no easy task.
"It was harder than the pre-med curriculum for me. It was very, very challenging," she said.
Always a music lover
A violinist as well as a singer, Hazzan Ben-Yehuda said even when she thought she would be a doctor, music ran through her veins.
"My parents are both musicians. My father is a singer. My mother is a pianist. Music was always playing. My father had a hi-fi in every room in the house. The only time it was off was if my mother was giving a piano lesson," she said.
She said it's not just the music that brings her to this field.
"In a way the music is where I have the greatest growth potential, which is the positive way of saying it's probably the weakest part for me. Music theory and getting to know all of the cantors and all of the composers is where I need to keep going with my professional education. But I'm excited about it."
Jewish education is also in her blood. Not only is her father a rabbi, her mother and grandmother were educators. Her great-grandfather, Eliezer Ben-Yehuda, is considered the founder of the Modern Hebrew language. She is also the vice-president of the Eliezer Ben-Yehuda Foundation, whose goal is to educate about the life and mission of Eliezer Ben-Yehuda.
Hazzan Ben-Yehuda doesn't consider herself a second-degree professional because she's been doing pulpit work since she was 16 years old.
"God willing I've been getting better at it and I've been doing biology since I was a kid and I am no longer doing that professionally. Basically that has become my hobby," she explained.
Her daughters Sara Saidel (10) and Eliana Saidel (12) will attend the Hyman Brand Hebrew Academy in August. A big challenge to her as a mother is training Eliana for her Bat Mitzvah.
"Eliana said to me I want to study with you for my Bat Mitzvah but you have to treat me like your other students," she explained. "I have to be more patient with her than a mother usually is with her daughter. That is the hard part for me."
She believes she has a great rapport with kids, which is one of the reasons she applied for the job at Beth Shalom.
"I didn't want a job as just a cantor. I needed this job, the director of congregational learning. I needed to be a partner to the rabbi because there are a lot of aspects to my calling and if I took a job that couldn't give me an outlet for most of those aspects I probably would be ridiculously unfulfilled."