Lowland Bar Mitzvah
Published: Thursday, 28 February 2013 12:00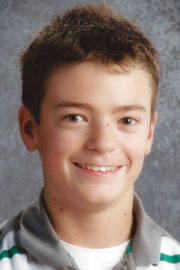 Kira Lillard and David Lowland announce the Bar Mitzvah of their son, Elias Samuel Lowland, at 9:30 a.m. Saturday, March 9, at Congregation Ohev Sholom. Elias also will celebrate his becoming a Bar Mitzvah at Temple Israel at 6 p.m. Friday, March 8 (service is held at Ohev Sholom).
Elias is the grandson of Dee Dee and Leonard Lowland and Patrick and Nina Lillard of Augusta, Ga. He is the great-grandson of the late Nathaniel and Betty Sharlip.
Relatives and friends are invited to worship with the family.