Musical 'Next to Normal' brings issue of mental health to the public
Published: Thursday, 07 February 2013 12:00
Written by Richard Odiam, Guest Columnist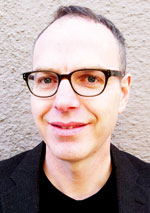 While plays like "Next to Normal," or movies such as "One Flew Over the Cuckoo's Nest" exaggerate the symptoms of mental illness and make for compelling drama, the reality of living with mental illness is often quite different.
What does day-to-day reality for those with mental illness look like? According to the National Institutes of Mental Health (NIMH), "Mental illnesses are very common; in fact, they are more common than cancer, diabetes or heart disease. According to the U.S. Surgeon General, an estimated 23 percent of American adults (those ages 18 and older) or about 44 million people, and about 20 percent of American children experience a mental disorder during a given year."
The NIMH goes on to say that "most people with mental illnesses who are diagnosed and treated will respond well and live productive lives. Many never have the same problem again, although some will experience a return of symptoms. The important thing is that there is a range of effective treatments for just about every mental disorder."
When you hear about ADHD, bipolar disorder, anxiety disorder, schizophrenia or depression, for example, there is a good chance you already know someone, a friend or family member, living with one of these conditions.
The day-to-day reality for most people with a mental illness is that it's real, it's common and it's treatable. Since thoughts and feelings are invisible, we may not be able to see when others are struggling. We often shy away from conversations about these conditions, unsure of what to say or how to say it, but overcoming the stigma associated with mental illness is the real challenge in our community.
Just as we have learned to talk more easily about AIDS/HIV, cancer, or addiction, we are learning to be more open about recovery from mental illness. We need to be compassionate, understanding and have frank discussions to build connection instead of isolation.
The stigma of mental illness can have as much or more impact on individuals and their family/friends as the condition itself. The sense of shame, loneliness and embarrassment can prevent someone from seeking treatment or support for what can be a manageable and treatable illness. The reality is that millions aren't simply suffering from mental illness; they are living productive lives and are contributing members of society, dealing with the same daily challenges we all face.
Maybe what "Next to Normal" offers most is the opportunity to think and talk about what mental illness looks and feels like, and to open the discussion beyond stereotypes. Human dignity (kvod habriot) is central to Jewish thought and ethics, and by placing dignity at the center of the conversation around mental illness, we can only improve our lives and our community.
If you or someone you know is in need of some help in dealing with mental illness, contact Jewish Family Services at 913-327-8250.
Richard Odiam is director of clinical services for Jewish Family Services
JCC presents 'Next to Normal'
The Jewish Community Center Cultural Arts Department presents the musical "Next to Normal" at the White Theatre for three weekends beginning Feb. 9. Performances are Feb. 9, 14, 16, 21 and 23 at 7:30 p.m. and Feb. 10, 17 and 24 at 2 p.m. Each performance will be followed by a talk-back session with a mental health professional to highlight and provide context for the issues raised by the script.
For ticket information, contact 913-327-8054 or visit www.jcckc.org/boxoffice.