'Faces of Israel' helps provide deeper understanding of Israel
Published: Thursday, 22 March 2012 12:00
Written by Ellen Portnoy, Contributing Writer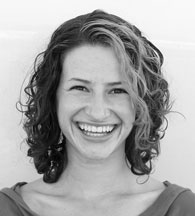 "Many Israel programs are either based on politics and foreign policy or very light … falafel," said Amy Beth Oppenheimer, the film maker who created the documentary "Faces of Israel: A Discussion About Marriage, State and Religion in the Jewish Homeland." "Faces of Israel," she said, "explores everything in between."
Oppenheimer will be here on March 28 and 29 to present two different programs to members of the Jewish community. The first program is specifically for teens in grades seven to 10 as part of citywide B'Yachad program. A program for adults will be held the next night.
"At Beth Torah, we saw this as an excellent opportunity to follow up on Rabbi Mark Levin's Rosh Hashanah sermon, which challenged members to live as citizens of the Jewish people," said Rabbi Vered Harris, who is helping to coordinate the events.
The adult program will be held 7 to 8:30 pm, on Thursday, March 29, at Congregation Beth Torah.
They hope the community will gain "a deeper understanding of the issues created by the interception of religion and politics in the Jewish homeland," said Rabbi Harris. "As well as offer a venue for meaningful discussion about Israel, more information about some of the complicated aspects of religious expression and the role of religion in Israel."
Oppenheimer hopes to deliver this experience. Her documentary offers "cutting edge questions about the state and grass roots efforts in Israel," she said. "Regardless of a person's background, everyone gets something from the program."
While enrolled in a one-year program at Haifa University, Oppenheimer became interested in how the state and religious groups work together — and do not work together — in Israel. She started with the marriage process. Although she had no experience working in film, she learned as she worked.
As a registered student at Johns Hopkins University in Maryland, she was able to get financial support through the school's Woodrow Wilson Fellowship, and tech support from the school's Digital Media Center.
She graduated from Johns Hopkins, but continued working on her documentary.
Currently Oppenheimer is traveling throughout the country presenting the Faces of Israel Programs for which she has developed a curriculum and a series of programs.
"Faces of Israel does a good job of balancing tough questions and the challenges the state of Israel faces," she said. "People come out feeling uplifted and engaged."
The two programs she will be presenting in Kansas will be totally different. The program for teens is more interactive, with stories, clips from the documentary, discussion groups and activities.
For adults, the program delves much deeper into issues facing Israel, including talking about Israel Supreme Court decisions and the role of the Chief Rabbinate. "This is a more sophisticated program about religion and state in Israel and topics concerning it," she said.
She stressed that "neither program is a film screening with lecture. They are more of a dynamic program and presentation where there is interaction with the audience using media."
Oppenheimer is constantly updating the curriculum that goes along with the program in order to keep current with events in Israel. The film itself is current with issues as she filmed portions of it at different times.
Those interested in attending the March 29 program should call Congregation Beth Torah at 913-498-2212. It is free and open to the public. This program is not intended for teens.
Beth Torah and its co-sponsors — the Hyman Brand Hebrew Academy, the Jewish Community Center, the Jewish Federation of Greater Kansas City and The New Reform Temple — are working together to offer this program for free to the community.