Category: Latest News
Written by Marcia Montgomery, Community Editor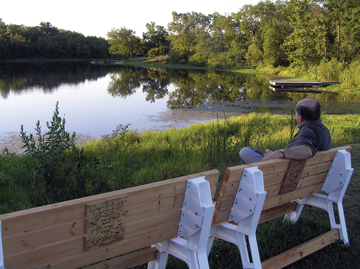 After nearly a year on the market, The Temple, Congregation B'nai Jehudah closed the sale of its Jeannette and Jerome Cohen Retreat Center on Feb. 27, 2014. The sale price was not disclosed. 
The 91 acre property, located in Cleveland, Mo., originally was acquired by The Temple B'nai Jehudah Brotherhood Camp Corporation, with financial support from Jeannette and Jerome Cohen, in 1979. The Brotherhood Camp Corporation gifted it to the general congregation in 1984. B'nai Jehudah members enjoyed retreats, picnics, camping and outings at the Cohen Retreat Center during this time.