Category: Latest News
Written by Barbara Bayer, Editor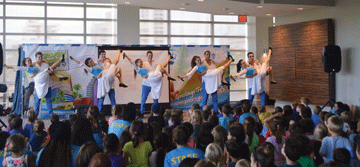 While things in their home country are a little tense, a group of young Israelis will be here to share their talents and their love of their country. On Friday, July 25, the Friendship Caravan Assif will perform at 2 p.m. in the Social Hall of the Jewish Community Campus. The event is free and sponsored by the Jewish Federation and the Jewish Community Center. Reservations are requested, but not required; RSVP at 913-327-8145.