Thinking outside the box
Published: Thursday, 18 May 2017 10:00
Written by Rabbi Jeffrey Shron, Guest Columnist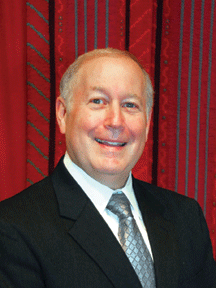 When I first came to town in 1997, Jewish Kansas City was thriving. All the major shuls were filled with families and children who were dedicated and committed to their respective synagogues. There were at least 150 B'nai Mitzvah each year, and after school religious programs had high enrollment numbers. Each synagogue ran many successful programs and events, both religious and social, and the JCC membership was predominantly Jewish.
Today, 20 years later, synagogue membership numbers are down, religious school enrollment is down, the numbers of annual B'nai Mitzvah is down and the percentage of Jewish JCC members has greatly decreased.
This phenomenon is partly due to the fact that the millennials have found other means to find spirituality and friendships, partly because many American Jews are less committed to their heritage and partly because the Kansas City area is not attracting Jewish families in any significant numbers. Some Jewish institutions in town have managed to slow down the process somewhat, but unless the community Jewish leadership get together and plan a strategy for the future, instead of just looking out for each individual organization, Jewish sustainability in the Kansas City area will be tenuous at best.
One strategy for the future would be for synagogues to join forces and work together to create more vibrant and relevant institutions that will be more appealing to the unaffiliated Jewish population. This synaplex approach to Judaism will create a larger and stronger community while providing a pluralistic approach for spiritual fulfillment. This approach has been very successful in several states in the country.
The leadership of both Kehilath Israel Synagogue and BIAV have taken the lead, and have begun to explore strengthening our relationship by looking for ways to join forces and be the model of how synagogues can work together to create a more vibrant Jewish community. The synagogues are beginning this effort with a joint Kiddush luncheon program after their respective services this Saturday, May 20. My hope is that this will be the beginning of a bright future for the Kansas City Jewish community. United, we stand.
Rabbi Jeffrey Shron is senior rabbi of Kehilath Israel Synagogue.