What to read this summer
Published: Thursday, 09 June 2016 10:00
Written by Andrea Kempf, Guest Reviewer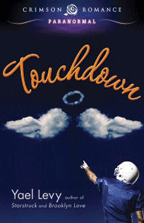 As summer approaches, there seems to be more time to relax and read for pleasure. Here are some suggestions for all of my readers.
"Rhapsody in Schmaltz" by Michael Wex
If you are a foodie, a fan of Ashkenazic culture, a Yiddishist or a Talmudic scholar, this book is for you. Michael Wex is a noted author of books that combine humor with Yiddish scholarship. In this book, Wex examines traditional Yiddish food beginning with the most important ingredient — schmaltz. He writes movingly about cholent. He examines the traditions of kashrut, moving from reality to Talmudic disputes. He devotes a chapter to latkes, hamantaschen and traditional Ashkenazi deserts. There is another on brisket. The book is not only very witty, but also informative and thought-provoking.
"The Last Flight of Poxl West" by 
Daniel Torday; "The Best Place on Earth" by Ayelet Tsbari.
Here are two books for people who enjoy reading award-winning fiction. Daniel Torday won The National Jewish Book Council Fiction Award for 2015. In his novel, an older man named Poxl West publishes his memoir about flying for the RAF during World War II. West, who is a Holocaust survivor, has made a life based on taking off when he believes he has been betrayed by his loved ones. When questions arise about the accuracy of his memoir, West again takes flight. However, he leaves behind a disappointed young man for whom he was a mentor. This is a page-turning book about truth and lies and taking flight.  
Ayelet Tsbari's collection of short stories won the Sami Rohr Prize for fiction this year. "The Best Place on Earth" chronicles the lives of young Israelis, most of them from Yemenite backgrounds. These brief stories demonstrate the struggle for identity that many young Israelis face. In one story a young woman who has immigrated to Canada has decided not to circumcise her newborn son to the horror of her grandmother visiting from Israel. In another story, a young woman has made a life for herself in India after her Israeli army service. Due to her Yemenite appearance, she is now passing for Indian much to the disgust of her Indian boyfriend who has made a new life for himself in England. The title story explores the relationship between sisters — one living in Vancouver and one living in Jerusalem — discussing which location is actually "the best place on earth." In each story there is a struggle. Cities are being bombed, terrorists are attacking a favorite café or people are being unfaithful to their husbands or wives. Somehow Tsabari manages to resolve complex relational issues so that her characters are able to move on.    
"The Yid" by Paul Goldberg
This is the perfect book to read in August to commemorate Aug. 12, 1952, The Night of the Murdered Poets, when Stalin executed most of the Russian Yiddish world's most notable intellectuals. In this novel, when Stalin's minions come to arrest an actor from the Yiddish theatre, he, along with several others, thwart the arrest and form a gang to end the dictator's desire to finish what Hitler began. The novel is scary, clever and actually very funny. The Yid is more or less written as a three-act play, and it is somewhat based on a comedic version of King Lear. It's brutal and bloody. It's also very, very funny. Historical figures like Marc Chagall and Paul Robeson wander through the narrative. Will this gang of lunatics, who refuse to be murdered stay alive? While it helps readers to be familiar with 20th Century Soviet history and particularly to know about Stalin's persecution of Jews before and after World War II, the story is so engaging the any clever reader will be able to understand what is going on.
"Touchdown" by Yael Levy
For readers of romance fiction "Touchdown" by Yael Levy tells the story of a young Jewish woman who is murdered on the eve of her wedding and becomes a dybbuk living in the body of a Georgia football player who would rather be a chef than play football. The dybbuk wants to get even with the young woman she believed caused her death so she takes the football player in whom she lives to New York for a showdown with her enemy. This book is hilarious and at the same time a lovely romance. The author is the sister-in-law of Edna Levy who used to live in the area while her husband Jacob Schreiber ran the Jewish Community Center.  
"The Fictitious Marquis" by 
Alina Adams
This is a romance of a different kind. In this novel, a young noblewoman in Regency England whom no one knows is Jewish, is on a mission to rescue her cousin in France from a brutal marriage. To do this, she purchases a man about to be hanged on the gallows, pretends he is a nobleman. They have a phony marriage in order to travel to France and save her cousin. Of course, nothing goes as planned; however, this is a romance so without spoiling the plot it is best to assume that love conquers all in the end.
"The Berlin Trilogy" by 
Jonathan Rabb
For readers of noir suspense fiction, this is a series of dark thrillers set in Berlin between the World Wars. Police Inspector Nikolai Hoffner is involved in several bizarre murders. In the first novel "Rosa," Hoffner, who is half Jewish, is seeking answers to the murder of radical Communist Rosa Luxemburg. In the second novel "Shadow and Light" an executive of the famous Ufa film studio is found dead. In the final novel in the trilogy "The Second Son," Hoffner has lost his job due to his being half Jewish, one of his sons has joined the Brown shirts and his other son is fighting for the communists in Spain. This is a page turning series in which readers will not figure out who the villains are until the last page of each novel.
"Adam and Thomas," by 
Aharon Appelfeld
Finally for the children in your life "Adam and Thomas" is an excellent book for middle-schoolers by Israel's award winning author. It tells the story of two boys hiding from the Germans in the woods near the end of the war. While it doesn't shy from the issues in the Holocaust, it is much more a story of how young boys can use their abilities to create a life in the woods and even rescue a young girl as well.
"Ketzel, the Cat who Composed" by Lesléa Newman
"Ketzel, the Cat who Composed" by Lesléa Newman is the perfect picture book for small children. It relates the story of composer Moshe Cotel who rescues a kitten he finds on the street and together they make beautiful music,
All these books are worth reading and will resonate with someone in your family.
Andrea Kempf is a retired librarian who speaks throughout the community on various topics related to books and reading.