Written by Barbara Bayer, Editor
Parent Category: Opinion
Category: Latest Opinion
Published: 10 July 2014
Hits: 262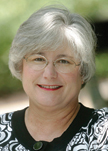 Our Jewish community has held two memorial services in the last three months — 77 days apart to be exact. Thousands of people attended the first one, as the Jewish community grieved for the senseless deaths of three people killed on the grounds of Jewish communal agencies, allegedly by a man who was looking to kill Jews. We all know by now that the three people who were murdered were not Jews and were simply in the wrong place at the wrong time.