Listening Post
Published: Thursday, 18 January 2018 12:00
Written by Barbara Bayer, Editor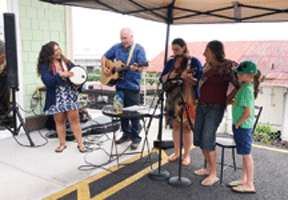 RABBI RACHEL SHORT UPDATE — About a year ago in Jewish Life Magazine we told you the story of Rabbi Rachel Short, the now 30-year-old Leawood native who lives on the Big Island in Hawaii near Hilo. She established Ahava 'Aina in June 2016 and the congregation has recently launched a fundraising effort to either build, purchase or rent a synagogue/community center facility in Hilo. In an article published in the Hawaii Tribune-Herald in late December, Rabbi Rachel reported the nonprofit has raised about $5,000 of its $700,000 goal.
Rabbi Rachel said Ahava 'Aina is thriving and recently hosted more than 100 people at its first ever Hanukkah candle-lighting festival. She has extended an invitation to those in our community, saying "any Kansas Citians visiting our part of the island are always welcome to join us." If you are planning a visit or just want more info, visit the website at AhavaAina.org.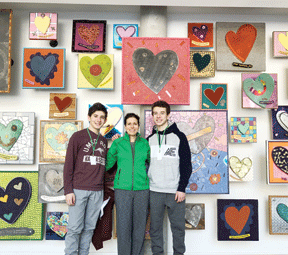 Clarification
Last week we told you about the change of management of the Better Homes & Gardens real estate team that Anita Chaplick has led for many years. While Lisa Ruben is taking over the management of the team and the name has changed to the Lisa Ruben Team, it needs to be pointed out that Anita Chaplick is not retiring. Indeed Chaplick plans to continue selling real estate and helping her clients find the homes of their dreams!