Listening Post
Published: Thursday, 19 October 2017 10:00
Written by Barbara Bayer, Editor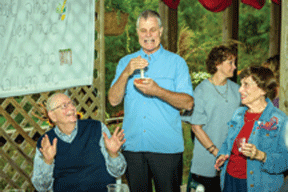 MOVIE ABOUT ISRAELI ADVENTURE OPENS OCT. 20 — "JUNGLE," a true story of survival against all odds, based on the international best-selling memoir by Israeli adventurer Yossi Ghinsberg opens Oct. 20 at the Cinetopia Overland Park and is expected to run for at least seven days. It's about an enthusiastic young adventurer who follows his dreams into the Amazon jungle with two friends and a guide with a mysterious past. Their journey quickly turns into a terrifying ordeal as the darkest elements of human nature and the deadliest threats of the wilderness lead to an all-out fight for survival.
The film stars Daniel Radcliffe ("Swiss Army Man," "Horns," "Harry Potter" franchise) as Yossi.
COMPANY REMOVES ANNE FRANK COSTUME (JTA) — An online costume company removed a Halloween costume of Holocaust diarist Anne Frank from its U.S. and European websites.
Holloweencostumes.com, whose website is run by the Minnesota-based company Fun.com, pulled the costumes on Sunday after a backlash on social media.
The costume, which can be seen on social media in screen grabs, included a long sleeve blue button-up dress, a brown shoulder bag and a green beret. The company described Frank as a World War II hero and an inspiration, adding that "we can always learn from the struggles of history."
"There r better ways 2 commemorate Anne Frank. This is not one," Carlos Galindo-Elvira, regional director of the Anti-Defamation League in Arizona, said in a tweet. "We should not trivialize her memory as a costume."
Company spokesman Ross Walker Smith in a tweet apologized "for any offense" the costume caused.
"We sell costumes not only for Halloween season, such as school projects and plays. We offer several types of historically accurate costumes — from prominent figures to political figures, to television characters," he tweeted. "We take feedback from customers very seriously. We have passed along the feedback regarding this costume, and it has been removed from the website at this time."
Clarification
A guest column published in the Oct. 12 edition regarding anti-Semitism stated that the hometown of white supremacist Richard Spencer is Whitefish, Montana. While he does spend time in Whitefish, he was born and raised in Dallas, Texas, making that his hometown.