Sherry, Levitt to receive awards from MainStream Education Foundation
Published: Thursday, 12 October 2017 10:00
Written by Jerry LaMartina, Contributing Writer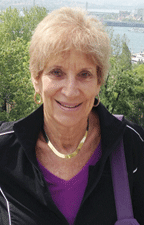 The MainStream Education Foundation will honor two local Jewish women — Judy Sherry and Sally Levitt — among others at its 17th-annual "Stand Up, Speak Out" awards dinner on Sunday, Oct. 22, at the Overland Park Convention Center.
Sherry will receive the Step Up Award for her advocacy for public education, separation of church and state, and gun safety. Levitt will receive the Volunteer of the Year Award to recognize her service as a member, advocate and officer of the organization.
The education foundation is one of three entities under the MainStream umbrella, along with the MainStream Coalition and MainPAC, a political action committee. Each entity has its own board of directors. The awards dinner is a fundraiser for the education foundation.
The MainStream Coalition was co-founded in 1993 by Dr. Robert H. Meneilly, founding pastor of Village Presbyterian Church in Prairie Village, and David Goldstein, Judy Hellman, Carol Sader, Nancy Brown and Rabbi Mark Levin. The organization describes itself as "a coalition of informed citizens who believe that moderate voices need to be heard in today's political climate."
Sherry owns Judy Sherry Consortium LLC. She lives in Kansas City, Missouri, and is a member of Congregation Beth Shalom. Levitt lives in Olathe and is a member of Temple Israel of Greater Kansas City.
Sherry has worked with the MainStream Coalition for many years. She started working to prevent gun violence soon after the shootings on Dec. 14, 2012, at Sandy Hook Elementary School in Newtown, Connecticut, in which 20-year-old Adam Lanza killed 20 first-graders, six teachers and himself after having shot and killed his mother.
"Ever since Sandy Hook, when absolutely no gun control legislation occurred, I became very alarmed and started to fight for common sense gun regulation," Sherry said. "We do not ever use the word 'control,' because that's just like throwing a red flag out. We're trying to regulate."
Sherry cited the 2008 U.S. Supreme Court case District of Columbia v. Heller, for which the late Supreme Court Justice Antonin Scalia wrote the majority opinion upholding the right to possess a handgun in the home: 
"Like most rights, the right secured by the Second Amendment is not unlimited," Scalia wrote. "… (N)othing in our opinion should be taken to cast doubt on longstanding prohibitions on the possession of firearms by felons and the mentally ill, or laws forbidding the carrying of firearms in sensitive places such as schools and government buildings, or laws imposing conditions and qualifications on the commercial sale of arms."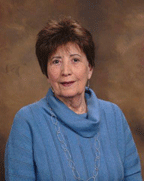 Levitt has volunteered with the MainStream Coalition for more than 20 years. She is a certified public accountant and has done mostly accounting work for the organization. She has been MainPAC's treasurer for about 15 years.
The MainStream Coalition is important to her because it's "a group that speaks for everyone," she said.
"It's nonpartisan, and it's speaking to make our lives better by helping us get the services we need and being realistic on how to go about it," she said. "We respect others regardless of their points of view. We care about honesty and integrity, and about treating people as you'd like to be treated. 
"I believe that we're put here on earth to help each other," Levitt said. "We are our brother's keepers. Everybody has received help from others in earlier years. People helped me years ago when I was growing up, and I'm there to help others in the same way with whatever talents I have."
Sherry also uses her talents as co-chair of the Heartland Coalition Against Gun Violence, a program of Grandparents Against Gun Violence, which she co-founded in 2013. The Heartland Coalition held its fourth-annual community forum, titled "Gun Violence. Keeping Our Children Safe," on Oct. 9.
Sherry said her MainStream award left her "humbled to be recognized and very grateful to have another opportunity to focus on the issue of gun violence prevention."
"But an award to one person is backed by a dedicated group of volunteers," she said. "To me, this award is to Grandparents Against Gun Violence, given to me as a representative of them."
The MainStream Coalition is not a Jewish organization, but it receives substantial support from the Jewish community.
"MainStream fights for justice, and that aligns with Jewish values," said Brandi Fisher, the MainStream Coalition's executive director, who also is Jewish. "The Jewish community was involved originally when it was about separation of church and state … (and) has stayed connected and involved because the issues we advocate and support tend to be mainline Jewish issues."
The awards dinner is "one of the largest bipartisan political events in the country," Fisher said. Organizers expect 800 attendees at this year's event.
"I think in our current day and age where our political system and world can be so bifurcated, coming together across the aisle can be noteworthy in itself," she said.
Also at the awards dinner, Duane Goossen will receive the Robert H. Meneilly Stand Up, Speak Out Award. Goossen is the senior fellow at the Kansas Center for Economic Growth. 
The award was created in 2001 to recognize local community leaders who demonstrate respect for the rights, beliefs and freedoms of all individuals; show courage to stand up for justice and equality, even when unpopular; and understand the importance of the political process in securing these rights, according to the coalition.
The MainStream Coalition also will recognize 115 Kansas state legislators at the event, Democrats and Republicans who overrode Gov. Sam Brownback's veto of tax reform.
Dan Glickman will give the event's keynote speech. Glickman, who is Jewish, was a member of the Kansas congressional delegation for 18 years. He was U.S. Secretary of Agriculture under President Bill Clinton and is a senior fellow at the Bipartisan Policy Center.
'Stand Up, Speak Out' awards dinner
What: The 17th-annual "Stand Up, Speak Out" awards dinner, a fundraiser for the MainStream Education Foundation.
When: 5 p.m. to 8:30 p.m. Sunday, Oct. 22. Cocktail reception and silent auction start at 5 p.m.; dinner and program start at 6:30 p.m.
Where: Overland Park Convention Center
Tickets: $125 per person 
More information or to buy tickets: Visit mainstreamcoalition.org/stand_up_speak_out_2017 or contact Lesa Patterson-Kinsey at 913-649-3326 or This email address is being protected from spambots. You need JavaScript enabled to view it..