Local veteran recounts highlights of Honor Flight trip
Published: Thursday, 15 June 2017 10:00
Written by Marcia Horn Montgomery, Contributing Writer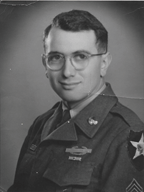 The chartered Honor Flight took off from KCI Airport at 5:45 a.m. May 2 carrying approximately 180 people, including military veterans, their companions, various volunteers, a doctor and a couple of nurses. On that Heartland Honor Flight was Rudy Green, a Korean War vet, of Leawood.
Green was invited to go on the trip and although he had previously been to the District of Columbia, he jumped at the chance to see his war memorial once again. For veterans the trip is free, but the volunteer companions must pay their own way.
The Honor Flight Network is a nonprofit organization created to transport America's veterans to the District to visit those memorials dedicated to honor their service and sacrifices. Since America felt it was important to build a memorial to the service and the ultimate sacrifice of her veterans, the Honor Flight Network believes it is equally important that they actually get to visit and experience their memorial.
Veterans are flown on a "first-come, first-served basis," with top priority being given to World War II veterans and all other veterans with a terminal illness. An estimated 640 World War II veterans die each day. The second priority is to Korean War veterans and then Vietnam veterans.
The trip begins before dawn, with the plane returning home around midnight. It's a long day with many places to go. In addition to the three war memorials, the vets get to see Arlington Cemetery, Tomb of the Unknown Soldier, the Marine Corps War Memorial and the Lincoln Memorial.
Green was drafted into the Army in February 1951 and served in the mountains of Korea until December 1952 with the 2nd Division, 9th Infantry Regiment. He said the Korean War Memorial is "very realistic."
"It was set up as patrols, which were constant; it's the way it was — guys with their ponchos and their weapons on patrol going through the rice paddies, climbing those hills and mountains, constant mountains and more mountains. That was my experience," said the 88-year-old.
Green served at Bloody Ridge, Hill 983, in the summer of 1951 where, according to Wikipedia, there were 2,700 UN and as many as 15,000 communist casualties, nearly all of them killed or wounded, with few prisoners taken by either side. But the 9th succeeded in capturing the hill after two days of heavy fighting. Green said his regiment had been called in as replacements.
"It was a pretty bad time when I got there," he said. "I did what we had to do at the time. I myself never felt that I did anything that anyone else didn't do. That's the bottom line."
He left the Army as a decorated sergeant.
Green said the Honor Flight plane was adorned with flags and other patriotic symbols. The fire department had trucks standing by when the plane landed and fired a water canon into the air, giving all the veterans a grand welcome.
"As we got off the plane, they rounded up a lot of people at the airport in Washington and there was a tremendous welcoming committee with military and civilians at the airport standing in line to shake our hands," he said. "It was just a heartwarming experience."
The party then boarded four buses, with police escorts in both front and back, and was given preferential treatment everywhere they went. Green said they had the same privileges as the president's car, making the veterans feel like VIPs.
The first stop was the World War II Memorial. There were already some other buses parked there, but Green said the police told them they would have to move because the veterans had priority.
Green said he was impressed with the changing of the guard at the Tomb of the Unknown Soldier, but what most moved him were all the people who shook the veterans' hands and thanked them for their service.
"I was not used to that, just the gratitude of the people welcoming us," he said. 
There were a lot of children everywhere they went. He said some school girls asked to take a picture with him, as did two Korean ladies, one who spoke English and one who didn't.
"I was just really impressed about the recognition that people still have for old veterans," Green said. "I hope we don't have to create a whole lot of new ones."
One of the memorable experiences for Green occurred before the trip. At an informational meeting two weeks prior to the flight, six veterans and six volunteers sat around a table talking logistics. Green said he struck up a conversation with the man sitting next to him. When they stood up to leave, the man looked at Green's name tag and said, "I went to school with a guy named Rudy Green."
"I looked at him and I couldn't believe it; we were really good friends going back to Bancroft School and Paseo High School," he said.
What excited Green the most was coming home to his family and hundreds of other people at the airport who turned out to welcome the veterans. In addition, the Honor Flight Network had staged a "mail call" for the veterans.
"When you get letters overseas they call it mail call," Green explained. "My wife had everyone in my family write letters and emails and they were all in a packet."
Also included in that packet were letters from school children from all over the area — Catholic high schools and numerous grade schools.
"That was the most touching part of the whole thing for me, the recognition and letters they wrote. It makes an old man feel pretty good. That welcoming home part was just tremendous. Those letters I got — I just broke down when that happened. That was the highlight of the whole thing for me."
When Green left the Army, he went into the business of manufacturing shoes and leather parts for shoe repair. He is a member of The Temple, Congregation B'nai Jehudah.