SM East's JSU responds to anti-Semitism with 'United Against Hate'
Published: Thursday, 20 April 2017 10:28
Written by Jerry LaMartina, Contributing Writer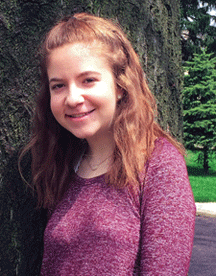 The Jewish Student Union (JSU) at Shawnee Mission East High School is planning an April 25 event at the school called "United Against Hate: Past, Present and Prevention."
JSU organized the event in response to the vandalizing of two sheds on school grounds on Feb. 24. One of the sheds was spray-painted with anti-Semitic comments, including "East loves Nazis," and with swastikas and profanity, said Laura Martasin, a 17-year-old junior at East. She is marketing manager for JSU at East and is handling public relations for the event. 
Another shed was spray-painted with misogynistic comments. The school has repainted the sheds.
This is the first event of its kind that JSU will have sponsored, said Rachel Prero, the club's adviser at East who is helping organize the event. Prero also is city director of the Kansas City National Conference of Synagogue Youth (NCSY) and JSU, which NCSY sponsors.
"Our hope is that as a result of the program, Jewish teens at Shawnee Mission East will feel more comfortable identifying as Jewish and want to participate in the club," Prero said. "The program is an outgrowth of the teens feeling frustrated that other students lacked sensitivity about the Holocaust and about Jews in general. The teens think it is not intentional hate but it's because (other students) haven't had the educational opportunities to understand the importance of understanding."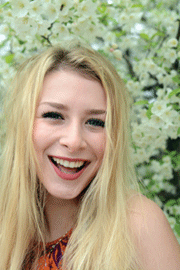 Martasin said the vandalism had shocked her and many of her schoolmates.
"We were all shook a little bit, but I couldn't say we were surprised," she said. 
She said that she wasn't sure whether East's Jewish students have been facing more anti-Semitism than in the past at the school but that other anti-Semitic remarks and gestures have been made recently at East.
"I've gotten anti-Semitic texts, like an image of a 'Heil Hitler' salute that a friend sent me on April Fool's Day," she said. "He said he was sorry afterword and had sent it as a joke. But we felt targeted when the sheds were vandalized." 
Prero said that teens in all schools have said Holocaust jokes have become commonplace.
"In schools with larger Jewish populations, teens maintain a sense of Jewish pride — especially with a Jewish Student Union club at their school — but teens in Shawnee Mission East say that Jewish teens sense that being Jewish isn't 'cool' and don't want to identify as Jewish or be involved in Jewish activities as a result," she said.
JSU has four active members at East, Martasin said, and a few of her gentile friends have expressed interest in attending the group's meetings.
Steven Cole, a parent at East whose mother escaped the Holocaust, will give a talk at the event about his mother's experiences and about past and present anti-Semitism generally. Students will also speak about anti-Semitism they've encountered.
Martasin said she hoped the program would attract high school students especially but also people of all ages.
The event is scheduled for 5:30 to 7 p.m. April 25. It's free and open to the public. Visitors are asked to enter through the gym entrance on the lower level.
Brenda Fishman and Samantha Feinberg, teachers at East, sponsor the school's JSU chapter. JSU's mission is to help teenage students run Jewish culture clubs in their Kansas City-area public schools. In addition to East, JSU has clubs at Shawnee Mission South High School, Blue Valley High School, Blue Valley North High School and Blue Valley West High School.
All teens are welcome, regardless of affiliation. Meetings are held after school and focus on Jewish identity and Israel through programs including holiday parties, educational programs, hands-on workshops and guest speakers. Programs always include free food.
Martasin and her family belong to The Temple, Congregation B'nai Jehudah, where she became a Bat Mitzvah. Her parents are Debra Martasin and Jeffrey Martasin.
"We're organizing this event to stand up against anti-Semitism," she said. "We're going to speak up about it. Everyone is welcome, no matter their age or religion. Just come with an interest and an open mind, and it's free."