Left versus right: Journalists Tobin and Goldberg to debate future of Israel's soul
Published: Thursday, 20 April 2017 10:16
Written by KCJC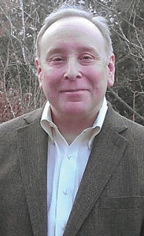 It is universally accepted that if you get two Jews in the same room, you're going to hear three opinions. At the same time, though, there has existed a commitment to matching passion about serious issues with respect and discipline so that those who disagree can live with dignity within the same community. The Talmud records numerous disagreements between the sages Shammai and Hillel, describing them as disagreements for the sake of heaven.
This attitude has been sorely lacking in recent years, particularly when it comes to American politics. Throughout the primaries and the general election of 2016, we witnessed bitter divisions along ethnic, religious and party lines. Within the Jewish community, these have begun to penetrate the way we speak with each other about Israel.
"A Civil Debate: The Future of Israel's Soul" at 7 p.m. Tuesday, April 25, at The Temple, Congregation B'nai Jehudah offers the opportunity to hear two internationally respected journalists from opposite sides of the political spectrum carry out a frank discussion on the Jewish homeland.  
Jonathan S. Tobin is an award winning senior online editor for the neo-conservative publication, Commentary magazine, covering the relationship between the United States and Israel, Middle East diplomacy, the Jewish world and the American political scene. His writing appears in the New York Post, The Weekly Standard, The American Spectator and many other publications.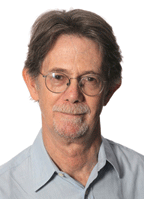 JJ Goldberg is editor-at-large of the Forward and former bureau chief of the Jerusalem Report. He is a sought after syndicated columnist in Jewish weeklies around the country, and the author of Jewish Power: Inside the American Jewish Establishment and Builders and Dreamers, a history of Labor Zionism in America. The two have been crisscrossing the country to sold-out crowds, engaging with audiences and each other about the future of the Jewish state
This is a rare opportunity to host two such distinguished thinkers from the left and the right, particularly as 2017 marks the 50th anniversary of Israel's victory of the Six Day War. So much of the current debate regarding the Israeli-Palestinian peace process, support of Israeli settlements, and American support of Israel has its roots in 1967, and these will be addressed during the evening. 
This program is brought to the community through the collaboration of The J, The Temple, Congregation B'nai Jehudah, Congregation Beth Shalom, The New Reform Temple and JCRB|AJC.
The cost is $12 per person and includes a light reception. Advance registration is requested by calling 913-327-8054 or TheJKC.org/civildebate.