Beth Torah to officially install Javier Cattapan as senior rabbi
Published: Thursday, 13 April 2017 14:42
Written by KCJC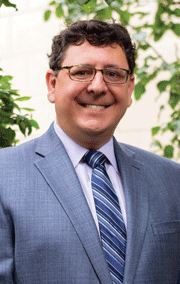 On Friday, April 28, Congregation Beth Torah kicks off a weekend celebration to formally install Rabbi Javier Cattapan as its spiritual leader. Rabbi Rami Shapiro, author, poet, essayist, and educator, will lead the installation ceremony and other weekend activities as the scholar in residence. The Kansas City community is invited and encouraged to join, along with many of Rabbi Cattapan's family and friends, in officially welcoming Rabbi Cattapan into our community.
 "Rabbi Cattapan has been a beacon and an inspiration since he joined us last July," say Shanna and Matt Haun, Beth Torah's co-presidents. "The weekend will combine spiritual learning, tzedakah and laughter — much like what Rabbi Cattapan has brought to our community."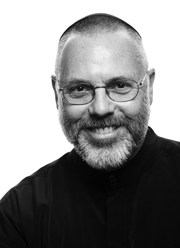 Rabbi Shapiro, who prefers to be called Rabbi Rami, has been called Jon Stewart's spiritual double. He was selected as the scholar in resident because Rabbi Cattapan has enjoyed his writings, and often uses Rabbi Rami's commentary on The Ethics of the Sages as part of Beth Torah's Shabbat simcha recognitions. Rabbi Cattapan notes, "Installation ceremonies present a unique opportunity for rabbis and congregants to come together in understanding, ritual and community. It will be a moment for the community to take note of the hope and aspirations we want to see realized. We'll also learn, and have some fun." 
Be Inspired, learn, laugh
Beth Torah Director of Operations Laura Intfen said there will be something for everyone at the Installation Celebration.
"From the opening nosh through the closing party, I promise you will learn, enjoy the singing and laugh."
The weekend's activities will begin at 6 p.m. Friday with nosh, followed by Shabbat services. Rabbi Rami will deliver the sermon on the importance of liberal Judaism for our time. 
On Saturday morning, Rabbi Rami, along with Beth Torah's Founding Rabbi Mark Levin, will teach a class together titled, "Questions Over Answers;" "Lo BaShamayim He — It Is Not In Heaven." Shabbat morning worship will follow with a d'var Torah from Rabbi Cattapan. 
The weekend's festivities continue Saturday afternoon with a study session, reception, Havdalah service, and official installation of Rabbi Cattapan.
On Sunday morning, the community can join a 1 mile or 5K Bagel Walk 'n Talk on the trails behind Beth Torah. All ages and stages are welcome. If you track your daily steps, you will record approximately 6,500 steps all before 9:30 a.m. and bagels will be waiting at the finish line. There is a fee to walk and proceeds will benefit SPEAKUP, and organization dedicated to breaking the silence and reducing the stigma surrounding all mental illness and suicide. Registration details are available at the Beth Torah website or by contacting Intfen at 913-498-2212 or This email address is being protected from spambots. You need JavaScript enabled to view it..
Family worship begins at 9:30 and will be followed by a joint study session with Rabbis Cattapan and Rami to complete the weekend's events.
Be generous
Given Beth Torah's long-standing tradition of social justice and feeding the hungry, the Installation Celebration would not be complete without a food drive. Details on tzedekah opportunities to celebrate Rabbi Cattapan joining the Kanas City community can be found at beth-torah.org.