Listening Post
Published: Thursday, 30 March 2017 10:00
Written by Barbara Bayer, Editor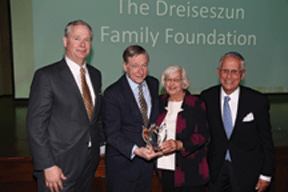 SUPPLEMENTAL HAGGADAH READINGS — Every year I get emails from assorted organizations regarding new readings you can insert into your seder to freshen it up and make it relevant to the news of the day.
I haven't seen many yet this year, may still come in the next two weeks, but HIAS has already sent one. A beautiful color PDF can be downloaded to pass out to your guests, if this is a reading that resonates with you. It reflects on the experiences of refugees around the world today who, like the ancient Israelites, are seeking to rebuild their lives. This haggadah supplement incorporates the stories of some of the thousands of refugees that HIAS has helped resettle across the United States. It also contains readings, interactive activities, and a guide to help people advocate for refugees. If you are interested, go to hias.org and search haggadah supplement 2017. 
PHILIP KERR BOOKSIGNING — I'm told New York Times-bestselling author Philip Kerr, who is not Jewish, is an excellent writer and all of his books take place around the time of World War II in Germany. In the newest, "PRUSSIAN BLUE," to be published April 4, there are two story lines, one is set in 1956 after the war where anti-hero Bernie Gunther is being hunted by Stasi (and former Nazi) agents who want him to murder a woman in Britain, and one in 1939 where Bernie is sent by Reinhard Heydrich, the No. 2 man in the SS, to solve a murder at Hitler's grandiose retreat at Obersalzberg in the Bavarian Alps. Throughout the book, Bernie struggles, as he does in each of Kerr's novels, to try to be an honest man, and in 1939 a good cop, while facing pressure from Hitler supporters to fall in line with the Nazi agenda. The hard life that Jewish people were subjected to at the time is examined in key side plots such as when Bernie strikes a deal with real life architect and close confidant of Hitler, Gerdy Troost, for information about the goings on in Obersalzberg in exchange for finding Dr. Karl Wasserstein, a Jewish ophthalmologist who has disappeared. "PRUSSIAN BLUE," and indeed the entire Bernie Gunther series, would be a great fit for readers who are fans of historical crime fiction and would like to learn a bit more about that era. If you are interested in his stories, he'll be in town at 7 p.m. April 6 at the Woodneath Library Center, 8900 N. Flintlock Road, Kansas City, MO 64157. The event is co-sponsored by Rainy Day Books and registration is required. Visit the Mid-Continent Public Library website, mymcpl.org to register.
DIALOGUE AND FRIENDSHIP DINNER — Dialogue Institute Kansas City, UMKC Division of Diversity and Inclusion, and the UMKC International Dialogue Student Association are hosting the 12th Annual Dialogue & Friendship Dinner — "Global Warming of Hearts: Love and Acceptance" at which members of different cultures will come together to enjoy cultural diversity. It takes place at 6 p.m. on Thursday, April 6, at the UMKC Student Union. The keynote will be given by Professor Eve R. Levin, Ph.D., chair of the University of Kansas History Department. The host committee includes the mayors of Overland Park and Leawood and Marvin Szneler, executive director of the Jewish Community Relations Bureau|American Jewish Committee. The Kansas City Branch of Dialogue Institute of the Southwest aims to promote mutual understanding, respect and cooperation among people of diverse faiths and cultures in the Greater Kansas City area, Wichita and Lawrence by creating opportunities for direct communication and meaningful shared experiences. It grew out of the need to address the question, "How can citizens of the world live in peace and harmony?" The Institute was established in 2002 as a 501(c)(3) nonprofit organization. For reservations and more information, visit dialoguekc.org.