Fragments of memory combine to tell a family's story
Published: Thursday, 08 September 2016 10:00
Written by Andrea Kempf, Contributing Reviewer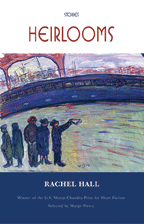 "Heirlooms" by Rachel Hall. (BkMk Press, 2016)
Rachel Hall's collection of interlinked short stories resembles a glittering pile of tiny mosaic tesserae. The stories initially appear to be only tangentially related. Then the reader has an "aha moment" when the relationships become clear and a big picture emerges. "Heirlooms" chronicles the lives of a Jewish family from 1937 in France to the present day in the United States. Members of the family suffer greatly during World War II. Most, but not all of them, survive.
In the first story, set in St Malo, France, a 2-year-old girl named Eugenie loses her mother to illness. The child is adopted by her aunt and uncle who struggle to keep her safe after the Germans invade France. That child becomes the focus of the stories. By the end of the book, she is an American called Genny, a grandmother, who returns to St. Malo, looking for the grave of the mother she hardly knew. As every story sparkles with its own unique light, it becomes a fragment of memory of the Latour family. These fragments, each one beautiful in its own right, become a complicated story of love and loss, of the Holocaust and its survivors, of immigrants and their ways of adapting to the United States. Whether the reader learns how an anti-Semitic neighbor in France forces Eugenie's aunt Lise to give up the child's stroller for some food, or meets a woman in a Missouri assisted-living facility desperate to hide the concentration camp numbers on her arm, the story will grab the reader and refuse to let go.
Andrea Kempf is a retired librarian who speaks throughout the community on various topics related to books and reading.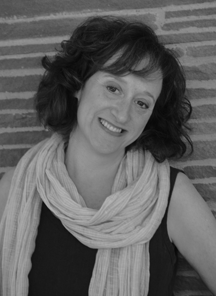 'Heirlooms' author to speak Sept. 22 at National Archives
Author and essayist Rachel Hall, who grew up in Columbia, Missouri, will celebrate publication of "Heirlooms," a story collection based on her family's history, with a Sept. 22 appearance at the National Archives, 400 West Pershing Road, Kansas City, MO. 
"Heirlooms" begins in the French seaside city of Saint-Malo in 1939 and ends in the American Midwest in 1989. In these linked stories, the war reverberates through four generations of a Jewish family. Hall's French mother and grandparents survived the Holocaust in hiding, and her family's wartime papers and photographs, the inspiration for these stories, were recently donated to the United States Holocaust Memorial Museum in Washington, D.C. Chosen by acclaimed poet and novelist Marge Percy for the 2015 BkMk Press G.S. Sharat Chandra Prize, "Heirlooms" explores assumptions about love, duty, memory and truth. 
Angela Elam, producer and host of KCUR-FM's "New Letters on the Air," will interview Hall at 6:30 p.m., preceded by a light reception at 6 p.m. Admission is free, but RSVPs are requested to 816-235-2558 or This email address is being protected from spambots. You need JavaScript enabled to view it.. This program is presented by the University of Missouri — Kansas City's BkMk Press and "New Letters on Air," the Department of Foreign Languages and Literatures, Department of History, the Center for Midwestern Studies and the Graduate Certificate Program in Holocaust Studies; the Midwest Center for Holocaust Education and the National Archives at Kansas City.