KU Jewish Studies Program scholarships named in memory of Rabbi Margolies
Published: Thursday, 21 January 2016 10:00
Written by KCJC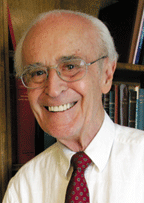 A donation from University of Kansas alum Harvey Bodker will allow the KU Jewish Studies Program to fund scholarships to help KU students study in Israel or to take Jewish Studies courses while they study abroad. These scholarships have been established to honor the memory of Rabbi Morris Margolies. Rabbi Margolies served as the senior rabbi at Congregation Beth Shalom for 25 years and was a longtime professor of Jewish Studies at KU. He died at the age of 90 in 2012.
Bodker and his wife Beverly (now deceased) lived across the street from the Margolies family for 27 years. Bodker said they enjoyed a "uniquely warm" relationship with the rabbi.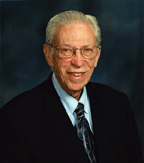 "Rabbi Margolies devoted his life to studying Jewish life, culture and religion and would have been pleased to see these scholarships come to fruition," Bodker said.
To apply for these scholarships, students need to submit the following to the KU Jewish Studies Program: a resume, study abroad plan, and a short essay describing how their upcoming study abroad will incorporate the values of Rabbi Margolies. 
Questions regarding the scholarships may be directed to KU Jewish Studies at This email address is being protected from spambots. You need JavaScript enabled to view it. or 785-864-4664.