Many fundamentalist Christians aggressively targeting Jews for conversion
Parent Category: News
Category: Latest News
Published: Thursday, 22 May 2014 09:00
Written by Marcia Montgomery, Community Editor
Hits: 2438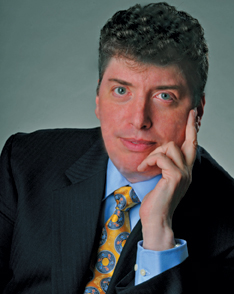 If you haven't yet heard about the concerted effort by some fundamentalist Christian cults to convert Jews to Christianity, you're in for a rude awakening at the all-night Shavuot program on Tuesday, June 3 (see box for more details).
Rabbi Tovia Singer, director of the counter-missionary organization Outreach Judaism (www.outreachjudaism.org), is the keynote speaker. His topic is "The Battle of the Jewish Soul! Are the Missionaries Winning?"
On his website, Rabbi Singer says Messianic "rabbis," many of whom are Jewish by birth, are committed to bringing the Jewish people to know Jesus. Their agenda is to make Christianity more palatable to the uneducated Jew, and to the astonishment and horror of the Jewish community, their marketing ploys are proving successful. He says estimates are that more than 8,000 Jews cross over to the "Hebrew-Christian" movement each year. This is why he founded Outreach Judaism.
"Fundamentalist Evangelical Christians have been targeting Jews for conversion and people have little access to information, to responses, to answers," the rabbi explained in a telephone interview while traveling in Israel. "Typically speaking, Jewish scholars don't want to engage in a discussion as to why Judaism doesn't accept the Christian Messiah, which is understandable."
But, he said, Messianics and other fundamentalist factions made it imperative that Jews needed answers. "They're being confronted by these overzealous groups and a response had to be crystallized that was accessible to anyone."
These sects seem to prey on the young and the elderly. So are the missionaries winning?
"The problem is that many of our youths know very little about the faith they're being asked to abandon. I'm very grateful that thousands of people have had access to my lectures for free, studied them and have crystallized answers," he said. "Thank God, I have been able to help so many people out of these groups. Have I been able to keep every Jew out of these fundamentalist groups? No."
But he has very effective techniques to stave them off, which he will talk about during his keynote address
Rabbi Singer says the fundamentalist Baptist group called Jews for Jesus, the Missouri Synod of the Lutheran Church, Traditionalist Catholics, as well as fundamentalist Christians from other religions are infiltrating Jewish community centers and synagogues because they know how to create social networks and they exploit those relationships in order to convert Jews.
"They're blurring the distinctions between Judaism and Christianity," he said. "They believe that the conversion of Jews will bring about Jesus' second coming. They're very aggressive and very determined in converting us."
Walk into one of these Messianic "synagogues" on a Friday night or Saturday morning and they will be holding "Shabbat services." You'll see a holy ark with a Star of David and a bimah. The majority of the men will be wearing kipot and tzitzit and the women will be modestly dressed. The congregation's "rabbi" reads from the Torah and makes Kiddush.
These are just a few of the many insidious ways the Messianics draw Jews in. Each congregant also most likely has read or carries the "Messianic Soul-Winner's Card," explaining what to say and what not to say to a likely candidate for conversion.
On the card it says, "Become 'As a Jew, to the Jews!' (1 Cor. 9:20)." In order not to turn Jews off, it advises the missionary to say:
Messiah Yeshua or the Messiah, — not Jesus Christ
Messianic Jew, completed Jew, fulfilled Jew — not convert
Bible believer — not a Christian
Come to a meeting of Bible believers — not come to church
Second part of Bible, or new covenant — not New Testament
Tree or execution stake — not cross
Rabbi Singer advises Jews not to engage in any conversation if they hear such rhetoric. He also advises young men and women on campuses to alert local Jewish organizations so they can ensure that other Jews are aware of the presence of these groups.
"There absolutely are fundamentalist Christian groups that are using Jewish traditions in order to sell Christianity," Rabbi Singer said.
Communitywide Shavuot program
The evening begins at 8:15 p.m. Tuesday, June 3, at Kehilath Israel Synagogue.
Rabbi Tovia Singer, founder of Outreach Judaism, is the keynote speaker and will offer informal study sessions throughout the night.
Cost for dinner is $15 per adult; $10 per students 21 and under. Advance reservations can be made at www.kcrabbis.org. Reservation deadline is May 28. There is no charge for attending the study programs only.
For more information, contact Annette Fish, administrator/program director, Rabbinical Association, at This email address is being protected from spambots. You need JavaScript enabled to view it. or 913-327-4622.