Shootings at Campus, Village Shalom concern community
Parent Category: News
Category: Latest News
Published: Thursday, 17 April 2014 11:00
Written by Barbara Bayer, Editor
Hits: 2626
By Barbara Bayer
Editor
Senseless. Tragic. Speechless.
These are just a few of the sentiments voiced by the greater Kansas City community Sunday immediately following three murders at the Jewish Community Campus and Village Shalom.
While the community has had a few days to digest the events of Sunday, April 13, members of the Jewish community are still rattled and unsettled by the tragedy.
By Tuesday the facts were beginning to become clearer to investigators. The alleged shooter shot two people, a grandfather and his grandson, at approximately 1 p.m. in the parking lot outside the Lewis and Shirley White Theatre entrance at the Jewish Community Campus. Overland Park Police Chief John Douglass reports that dispatchers received the first 911 call at 1:01 p.m. 
Within minutes of the first shooting, the shooter traveled to Village Shalom, approximately 1.5 miles to the south of the Campus, where he shot a female visitor in the parking lot.
Dispatchers received a total of 28 911 calls until the suspect, Frazier Glenn Cross Jr., also known as Frazier Glenn Miller Jr., 73, of Aurora, Mo., was apprehended within 30 minutes of the original 911 call just a couple of blocks from Village Shalom at Valley Park Elementary School. (For more about Cross, see ADL been following suspect for decades) 
Chief Douglass said the calls to 911 were instrumental in apprehending the suspect so quickly, as they provided a critical description of the vehicle he was driving.
Others were shot at in the parking lot at the Campus, but two males actually were hit. One, Dr. William Lewis Corporon, 69, of Overland Park, died at the scene. His 14-year-old grandson, Reat Griffin Underwood, was taken to Overland Park Regional Medical Center where he died from his injuries. The family attends United Methodist Church of the Resurrection in Leawood.
"Our pastors and members have been gathering around the family to do whatever we can to support and care for them," said Cathy Bien, director of communications at Church of the Resurrection.
Jewish Community Center President and CEO Jacob Schreiber said the family was involved with the JCC, and were good friends and participants of the JCC. Reit was at the Campus planning to audition for KC SuperStar.
Teresa Rose LaManno was shot and killed in the Village Shalom parking lot. Chief Douglass said the 53-year-old woman was at Village Shalom visiting her mother, who is a resident there. She worked as an occupational therapist at the Children's Center for the Visually Impaired for eight years. 
Sunday at the Jewish Community Campus
Most local and national news organizations erroneously reported that the first shootings occurred at the Jewish Community Center. The shootings actually occurred outside the Jewish Community Campus. The Campus is the building that houses many Jewish communal agencies including the Jewish Community Center, its preschool, fitness center and senior center and the Lewis and Shirley White Theatre; the Jewish Federation of Greater Kansas City; the Hyman Brand Hebrew Academy; Jewish Family Services and its Food Pantry; Midwest Center for Holocaust Education; and Jewish Vocational Services.
Several events were taking place at the Campus at the time of the shooting, including auditions for KC SuperStar, the Jewish Community Center's annual American Idol-style fundraiser taking place in the Campus Social Hall; preparations for the 2 p.m. finale of the presentation of "To Kill a Mockingbird" at the White Theatre; clients shopping for Passover food at the JFS Food Pantry; and at least one BBYO meeting. People also were working out at the fitness center and an HBHA upper school dance was scheduled for that evening. All events were halted as people were placed in "lockdown," and kept inside for at least an hour and a half before police deemed it safe for people to leave the building. Everything scheduled for the remainder of the day was cancelled.
At press time Tuesday it was unclear when or if the events, such as KC SuperStar auditions and the HBHA dance, would be rescheduled.
It has also been announced that a concert featuring Rick Recht set for Sunday, April 20, has been postponed. The White Theatre staff hopes to reschedule it for a later date.
A hate crime against Jews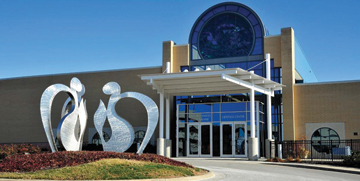 Rumors immediately swirled following the shooting that the suspect spewed anti-Semitic statements when he was arrested and had asked if people were Jewish as he began shooting. Eventually at least one news outlet aired video of the suspect shouting "Heil Hitler" after his arrest. Investigators would not confirm exactly what he said, noting it was an active investigation and they did not want to disclose evidence. Authorities did not announce that they had "unquestionably" determined this was a hate crime until Monday morning, about 22 hours after the murders took place. The police chief said they needed time to investigate and verify statements the suspect made before they could officially make that determination.
As a hate crime, the suspect may be prosecuted at both the state and federal level. That was the case following the Oklahoma City bombing of the Alfred P. Murrah Federal Building in 1995. On Tuesday Johnson County prosecutors filed two types of murder charges against Cross. He is charged with one count of capital murder in the killings at the Campus. A conviction could result in the death penalty or life without parole. Prosecutors will determine at a later date whether they will seek the death penalty.
He was also charged with first-degree murder for the shooting in the Village Shalom parking lot. His bail was set at $10 million.
Cross appeared via video at his first appearance at the Johnson County Courthouse Tuesday.
At a press conference Monday, Michael Kaste, special agent in charge of the Kansas City division of the FBI, said, "Yesterday's attack at the Jewish Community Center and Village Shalom strikes at the core fundamental freedoms of why our country was founded and what we live by every single day.
"In the last 22 hours we have determined that these acts were the result of beliefs that he had and he was trying to hurt somebody based on ethnicity, race, religion and a whole number of categories under a hate crime," he continued.
Kaste said a hate crime is defined as a traditional crime such as murder, assault and vandalism that is motivated by bias.
"We are committed to work aggressively with our law enforcement partners. As the chief mentioned, this will be a dual investigation moving forward," Kaste added.
At Monday's press conference, Police Chief Douglass said he did not yet know Cross' exact motives. U.S. Attorney Barry Grissom said prosecutors will be looking at "every arrow in our quiver."
"We will look everywhere the evidence takes us," Kaste said.
By Monday morning, the Kansas City, Mo., Police Department had determined there was no connection between the random highway shootings and this incident. Overland Park Police believe Cross acted alone.
Law enforcement quick to react
The Jewish Community Campus has worked very closely with the Overland Park Police Department for several years regarding security issues at the Campus. Police Chief Douglass said several agencies were called to the area as soon as O.P. Police determined an active shooter was on the loose. Units from the Kansas State Highway Patrol, the Johnson County Sherriff's Department, and the cities of Leawood and Olathe responded to the two crime scenes and surrounding areas within minutes.
That afternoon law enforcement immediately beefed up patrols around all local Jewish institutions as well as several other faith-based institutions.
Those taking part in the active investigation include the Overland Park Police, the FBI, the Bureau of Alcohol, Tobacco, Firearms and Explosives, the Johnson County district attorney and the U.S. Attorney for the District of Kansas.
Area institutions deemed safe
In a letter Chief Douglass sent Tuesday to Dan Cullinan, the executive director of the Campus, the chief said he is more convinced than ever "once again that evil has no boundaries; it can strike anywhere, anytime and without constraint."
The chief, who is planning to retire this week, believes the Campus is safe.
"In my belief the Campus is a safe place, a place where children go to study, where meetings are held and community events take place. I do not believe that we can allow the actions of one individual to shatter all the very positive things that take place on these grounds. While it was a personal attack against the Jews at this location, it was also an attack against the entire community. It is my fervent hope that we can capitalize on the tremendous outpouring of respect and support for this Campus and use that to maintain the very positive synergy we have experienced at this location," he wrote.
"The Israelis have demonstrated a fierce defiance against terrorist acts, refusing to allow the terrorists to influence their life. I am asking everyone who reads this letter to adopt the same philosophy; to continue our lives in spite of, in fact, in defiance of the hate we saw yesterday. I am so confident in this idea that my wife, my children and grandchildren and me will, when possible, continue to attend events at the Campus," Douglass concluded.
What's ahead regarding safety?
The Chronicle attempted to contact Cullinan, who runs the Campus, regarding the building's security, but he referred all media to the JCC's Schreiber. Schreiber informed JCC members Monday that when the building re-opened on Wednesday, they will see an enhanced level of security personnel to provide safety and peace of mind for members, visitors and staff including at all entrances.
"At this time, the entrance to the White Theatre/Heritage Center is closed. Please plan to use an alternative entrance when you are visiting the JCC this week," said Schreiber. The entrance was damaged during the shootings.
He continued that in the days and weeks ahead, the JCC will be providing additional information on measures it is taking to ensure the ongoing safety and security of people using the facility.
"This includes a comprehensive security scan of our facility to be conducted by national experts," he said.
"We have the full support and attention of the authorities to ensure the highest level of security and safety," he said.
The Chronicle has also learned that Paul Goldenberg, director of the Secure Community Network (SCN), was expected to be here today (Thursday, April 17). SCN was hired a few years ago to work with Jewish Federations of North America and coordinate with all its national partners, agencies and synagogues on security for the Jewish community. Goldenberg will be working with Jewish executives and local and federal law enforcement regarding the community's immediate and long-term needs with respect to security. He is also expected to help Jewish entities with the issue of obtaining grants from Homeland Security.
Marvin Szneler, executive director of the Jewish Community Relations Bureau|American Jewish Committee also works closely with law enforcement officials regarding the safety of the Jewish community. One of his agency's priorities is also to battle anti-Semitism. He said going forward, "the safety and security of our community continues to be the highest priority of JCRB|AJC and our global American Jewish Committee network."
"We know it is also the priority of the Overland Park Police Department and the FBI. I professionally and personally know their leaders and many on their teams, and their unseen relentless efforts to interrupt these attacks before they happen," Szneler said.
JFS opens Monday, other agencies close
At sundown Monday, the day after the shooting, Jewish families began celebrating the Passover holiday with the first Seder. On Sunday, the JFS Food Pantry had an entire afternoon planned to assist its clients obtain Passover food. As the Campus closed for the day, those appointments were cancelled.
Most agencies located at the Campus closed on Monday because of the tragedy. (HBHA was already closed for Passover vacation.) However JFS chose to open both its Campus and Missouri locations to serve the needs of those who had expected to shop at the Food Pantry on Sunday in preparation for Passover. In addition, counseling services were made available.
JFS counselors will continue to be on hand to assist those with counseling needs following the shootings. Call 913-327-8250 anytime to get information or make an appointment. JFS also reached out to assist the Blue Valley School District's counselors who were helping students cope with the death of Blue Valley High School freshman Reat Underwood.
Rabbis offer comfort, wisdom
Several rabbis were contacted by the police or fire department to come to the institutions where the crimes were committed. Among those was BIAV's Rabbi Daniel Rockoff. He was summoned to Village Shalom.
"I was called to help with some chaplaincy work," Rabbi Rockoff said. "We walked the halls and just tried to offer support to people in the building. Many elderly were unaware of what was happening or not capable of understanding what was happening, but there certainly were some residents who were quite distraught by what was happening."
All the rabbis in the community sent messages to members of their congregations offering support, thoughts, prayers and wisdom. Rabbi Scott White, president of the Rabbinical Association, sent this message to the members of Congregation Ohev Sholom.
"We can give meaning to their loss, albeit after the fact, by resisting hate with love, by showing and sharing our love with the families and friends of those who have lost, and by committing ourselves to loving each other more even in small ways, even at small times," Rabbi White said.
Rabbi Zalman Tiechtel comforted many KU students who were shaken by the shooting seeking a safe place to call home. His advice to students and Jews alike is, "The best way to fight those who hate us is by being more Jewish. Because that is precisely what they hate about us."
Grief and anger
People from all over the world, not just the Kansas City area, went to Facebook and Twitter to voice their fears and hopes for the future quickly and frequently in the aftermath of the shooting.
Alan Edelman, associate executive director of the Jewish Federation, was one of many who made comments such as this: "Let us all pray for peace, particularly for those who harbor hate in their hearts and those who do not help them exorcise that hatred."
The Jewish community organized an Interfaith Communal Service of Unity and Hope that is scheduled to be held at 10 a.m. today, Thursday, April 17, in the Lewis and Shirley White Theatre. 
Clergy from throughout the community are expected to provide leadership and offer prayers of solace, healing and hope in the first major event to be held at the Campus following the shootings.
Naturally, all the agencies and congregations put out statements expressing their sorrow and disbelief. An outpouring of support came from all over the world (See Messages of solidarity, condolences received from near and far.)
Within hours after the shootings, Rabbi Jacques Cukierkorn and his friend, The Rev. Gar Demo at St. Thomas the Apostle Episcopal Church, planned a vigil at the Overland Park church. An overflow crowd attended, including Matt Rissien, a former Overland Park resident currently in town visiting family for Passover. He posted his thoughts after the service.
"Tonight, at the church, we found meaning in Passover as well as Easter. These are both holidays about coming together as family. These acts of hate can only be counter-acted with acts of love. Do not let them win. Instead of thinking of the nasty man who did these acts tonight, hug the ones around you, and don't let the feeling go in a week or two. We should always be thankful for the communities and people around us, and in light of today's tragedies I just want to say thank you all for being a part of my community, and my prayers and thoughts go out to everyone directly or indirectly involved in today's tragedy," Rissien wrote.
Rissien attended the vigil with other members of his family, including his older sister, Rebecca Katz. She wrote this post:
"When tragedy strikes we are used to saying 'this hits close to home' but today tragedy struck MY HOME! The Jewish Community Center has been the center of so many aspects of my life … (and is) now the place where I take my son daily to school. Despite this horrific event I am so thankful that this was a Sunday and (he) was safely by my side the entire time. … Wednesday we will return (to the JCC). The children will fill the school again and the building will be full of G-d's work. Wednesday night I will go there to teach my NAMI course and our lives will continue. Evil showed its face today but it will not stop us from living. Our community will NOT be taken down," Katz said.
Parents and children were struggling to understand Sunday's events as Susan Kivett explains in her Facebook post.
"(My child) is struggling with this as he wants to stay home from school tomorrow. I told him we are safe. We had an angel watching over us … We need to know this was a bad man who is now locked away and can't hurt us or anyone ever again. He asked me if this is something he will remember the rest of his life. I told him yes. His life and view of the world has forever changed by one single act of anti-Semitism. Will he ever feel safe going to the 'J' again? I hope so. Please G-d watch over my family, my friends, and my community ... for all of us have been affected by this tragedy. Please grant us peace and keep us safe. Amen," Kivett expressed.
Sandi Fried, president of JFS, posted what many were thinking a day after the shooting. 
"I think it's time to focus on the heroes — whoever they were yesterday — who helped the victims and others. Let's stop giving that horrible man any press," she wrote.
Politics also became an issue following the shootings and the observance of the Passover holiday.
"Progressive Jews like myself often talk about 'contemporary plagues' at Seder. You can be sure that gun violence and racial and religious hatred will be mentioned at my Sederim," commented the Lawrence Jewish Community Congregation's Rabbi Moti Rieber.
Making news nationally and internationally
Many members of the Jewish community were interviewed for local, national and even international news stories. Two girls who were inside the Campus with seven other teens for a BBYO meeting, Sadye Hendler and Sam (Samantha) Saper were interviewed by ABC News.
Sadye told the network that since there are so many shootings, she thought it was inevitable that she would be involved in one in some way.
"But I never would have thought that it would have been an anti-Semitic attack because what we hear more is the school shootings and the mass public area shootings. I knew that it was possible but I never thought that it would affect me the way that it did," Sadye said.
Sam said she thought she was dreaming.
"I didn't really comprehend what was happening until I got home," Sam said. "I am now going to be traumatized from this for a while because this is my home. The Jewish Community Center is my home. I go to that center every week. It's going to be difficult for me to get back into that again."
Several rabbis were interviewed almost immediately after the shooting occurred. Israeli media sources were contacting the Jewish Federation of Greater Kansas City's Israel Emissary Yahav Barnea as well.
Community Editor Marcia Montgomery and contributing writers Heather Swan and Kelli White contributed to this story.