Agron, Jeffrey
Published: Thursday, 07 December 2017 17:54
Written by KCJC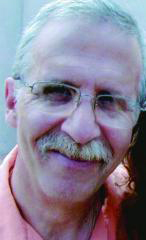 Jeffrey Agron, 63, of Prairie Village, Kansas, passed away at his home on Sunday, Dec. 3, 2017. Funeral services and burial will be held at 12:30 p.m. Thursday, Dec. 7, 2017, at Kehilath Israel Blue Ridge Cemetery Chapel, 1901 Blue Ridge Blvd., Independence, MO 64052. In lieu of flowers, the family suggests that contributions be made to KC Pet Project or a charity of your choice. 
Jeff was born on Jan. 19, 1954, to the late Howard and Nadine Agron, in Kansas City, Missouri. He is survived by his sister Karen Flattery and his brother Scott Agron. He graduated from Center High School and went on to receive his Bachelor of Speech and Dramatic Arts degree from the University of Missouri-Columbia. A lifelong Kansas City resident, Jeff spent most of his life doing what he loved — working with his father. Together, they built a grocery business in Kansas City that went on to thrive for many years. 
Jeff was a die-hard Missouri Tigers fan who often said, "I bleed black and gold." He shared his passion for the arts with his two children, Lyndsey Agron of Olathe, Kansas, and Samantha Agron of Merriam, Kansas, as they also pursued degrees in the arts. Watching his children perform was one of his greatest joys.