Rosen, Jeanette Phyllis
Published: Thursday, 07 December 2017 17:48
Written by KCJC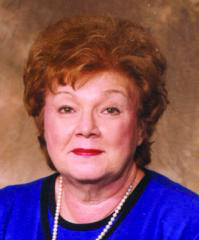 Jeanette Phyllis Rosen passed away in Kansas City, Missouri, on Wednesday, Nov. 29, 2017, at 84 years old. Graveside services were held Friday, Dec. 1, 2017, at Mount Carmel Cemetery. In lieu of flowers, the family requests contributions to a charity of one's choice.
Jeanette was born in Des Moines, Iowa, where she graduated from East High School. In 1952, she married the man of her dreams, Dr. Herbert Rosen. They were happily married for 65 years and in that time they had four children, eight grandchildren and seven great-grandchildren. Jeanette was a happy homemaker as well as working with Herb at their medical office. She enjoyed spending time with her family as much as possible and nothing gave her greater joy than to have everyone together. Some of her hobbies included knitting, shopping, mah jongg and Wii Bowling.
She is preceded in death by her parents, Isadore and Rose Givant; sister, Joyce Galinsky, and brother, Melvin Givant.
She is survived by husband, Dr. Herbert Rosen; daughter, Linda (Mark) Behrman; son, Mark (Cindy) Rosen; daughter, Shelly (Fred) Salutsky; daughter, Gail (David) Wainstock; grandchildren; great-grandchildren and her brother, Alan Givant.
Online condolences may be left for the family at www.louismemorialchapel.com.
Arrangements by The Louis Memorial Chapel, 816-361-5211.