Pittell, Miriam Ann
Published: Thursday, 15 June 2017 10:00
Written by KCJC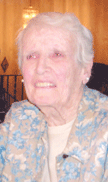 Miriam Ann Pittell, 94, of Overland Park, Kansas, passed away Friday, June 9, 2017, at Brookdale of Overland Park. Funeral services were held June 11, 2017, at The Louis Memorial Chapel; burial followed at Rose Hill Cemetery. In lieu of flowers, the family suggests contributions to a charity of one's choice.
She was born Dec. 14, 1922, in Kansas City, Missouri, the daughter of Jack and Macie (Schuster) Kupper and was a lifelong area resident. 
Miriam Pittell was a lifelong member of The Temple, Congregation B'nai Jehudah and its Sisterhood, from which she received the Shanana award for contributing and volunteering as a very dedicated member. 
She was an avid reader, was a member of various book clubs and enjoyed playing tennis. 
Miriam was preceded in death by her parents and her husband of 66 years, Harold.
She is survived by her sons and daughter-in-law: Keith Pittell and Robert and Susan Pittell, all of Overland Park; her daughter: Kimberly Pittell, Kansas City, Missouri, and three grandchildren.
Miriam will be greatly missed by her devoted family and many friends. 
Online condolences may be left for the family at www.louismemorialchapel.com.
Arrangements by The Louis Memorial Chapel, 816-361-5211.