Fine Bar Mitzvah
Published: Thursday, 19 October 2017 10:02
Written by KCJC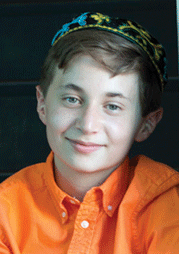 Steve and Beatrice Fine announce the Bar Mitzvah of their son, Benjamin Matthew Fine, at 9:30 a.m. Saturday, Oct. 28, at Congregation Beth Shalom.
Ben is the grandson of Leona Cohn, Bernard Fine and Martin Cohn; and Barbara and Eric Ellis, all of blessed memory. 
Relatives and friends are invited to worship with the family and to attend the Kiddush luncheon following the service.