Katz Bat Mitzvah
Published: Thursday, 05 May 2016 13:50
Written by KCJC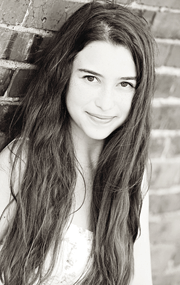 Gary and Vicki Katz announce the Bat Mitzvah of their daughter, Brianna Morgan Katz, at 10:30 a.m. Saturday, May 14 at the Jewish Community Campus Social Hall.
Brianna is the granddaughter of Barbara Katz, Morton and Helene Singer, Salli Katz and the late Arthur Katz.
Relatives and friends are invited to worship with the family and to attend the Oneg Shabbat following the service.