Feinstein Fulbright Award finalist
Published: Thursday, 31 March 2016 12:15
Written by KCJC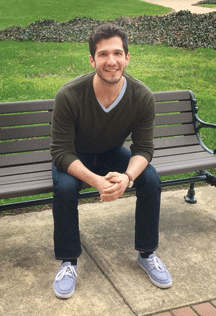 Max Feinstein, son of Eddie and Gloria Baker Feinstein, has been selected as a finalist for a 2016-2017 Fulbright U.S. Student Award to Colombia, South America.
Feinstein will investigate the feasibility of implementing molecular diagnostics in clinical microbiology laboratories in Colombian hospitals. He will conduct this research in collaboration with Centro Internacional de Entrenamiento e Investigaciones Médicas (CIDEIM), an esteemed non-government organization headquartered in Cali, Colombia, that is dedicated to researching and improving health outcomes related to infectious diseases.
The emergence of antibiotic resistant bacteria constitutes a global crisis. In Colombia, like in many countries, resistance threatens to erode the enormous contribution of antibiotics to the health of the public. A promising strategy to confront this crisis involves the use of better diagnostic tests to determine the presence of infection with antibiotic resistant bacteria and ensure correct treatment. Feinstein will also complete a rotation at a local teaching hospital affording him a direct perspective of the challenge that antibiotic resistance poses to Colombian clinicians and their patients.
Feinstein recently completed his second year of medical school at Case Western Reserve University in Cleveland, Ohio, where he is working toward both his medical degree and master's degree in medical bioethics.