Schultz Bat Mitzvah
Published: Thursday, 24 March 2016 10:00
Written by KCJC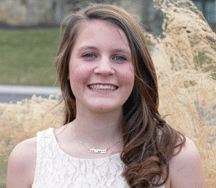 Eric and Amy Schultz announce the Bat Mitzvah of their daughter, Nina Gabrielle Schultz, at 9:30 a.m. Saturday, April 2, at Congregation Beth Shalom.
Nina is the granddaughter of Nancy and Shelton Gallas of Overland Park and Drs. Bella and Joseph Schultz of Brookline, Massachusetts. She is the great-granddaughter of Mrs. Shirley Bernstein of Overland Park.
Relatives and friends are invited to worship with the family and to attend the oneg following the service.