Written by

KCJC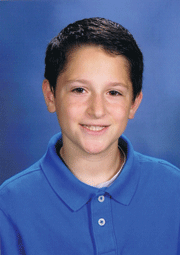 Susan and Lee Ullman announce the Bar Mitzvah of their son, Jack Michael Ullman, at 9:30 a.m. Saturday, May 23, at Congregation Beth Shalom.
Jack is the grandson of Ella and Bernie Ullman and Sharon Chortek and the late Bernie Chortek of Milwaukee, Wisconsin. 
Sorry, but the remainder of the article is only available for our subscribers.
Click here to enroll in a subscription plan OR Click here to login and read the full article along with our archives.