Written by

KCJC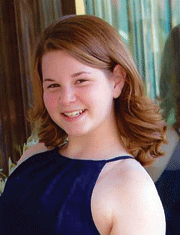 Blaine and Meredith Nye announce the Bat Mitzvah of their daughter, CaiLyn Ilyse Nye, at 9:30 a.m. Saturday, June 20, at Congregation Beth Shalom.
CaiLyn is the granddaughter of Bill and Cindy Noon, Jim and Charlene Nye, Bryan and Rose Davis of Scottsdale, Arizona, and the late L. Michael Weintraub. 
Sorry, but the remainder of the article is only available for our subscribers.
Click here to enroll in a subscription plan OR Click here to login and read the full article along with our archives.