Written by

KCJC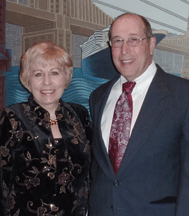 Martin and Irene Goldstein will celebrate their 50th wedding anniversary on July 11, 2015. The couple was married on July 11, 1965, in St. Louis, Missouri. 
Sorry, but the remainder of the article is only available for our subscribers.
Click here to enroll in a subscription plan OR Click here to login and read the full article along with our archives.