| | | | |
| --- | --- | --- | --- |
| Village Shalom residents join the blogosphere | | | |
Written by Linda Salvay, Special to The Chronicle
Thursday, May 03 2012 11:00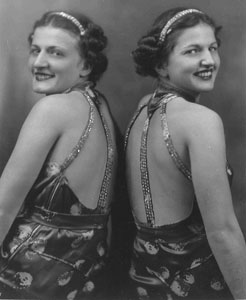 If you think blogging is one of those social-media activities limited to the tech-savvy, under-30 crowd, guess again. Residents of Village Shalom have plenty to say, and the continuing-care retirement community's new web log, VSLifeAsIKnowIt.wordpress.com, is giving them a whole new forum for sharing their stories with the world.
Perhaps the only retirement community-sponsored blog in the Kansas City area, VSLifeAsIKnowIt originated with Village Shalom Marketing Manager Sean Roark. He taught a course on social media for residents who participated in last fall's inaugural "semester" of Village Shalom University. While computers, the Internet and online social networking were relatively unfamiliar territory for many seniors, Roark said, "I thought a blog would be a good outlet for residents" to chronicle their stories and viewpoints as they learn more about the technology that younger generations have embraced.
"When I introduced this, most residents didn't even know what a blog was," Roark recalled. "But once the option was there, they started to contribute a lot."
Three or four residents were quick to dive into the mysterious new environment of the blogosphere. Several others got involved after seeing the posts and getting a feel for what a blog actually looks like.
Ida Rose "Skipper" Feingold was the first Village Shalom resident to take the blogging plunge. Her post went live in March.
"It was totally new to me," she said. "I had seen the word 'blog' before, but I had never given it any thought," she confessed. "I thought it would be a good opportunity to take inventory of my life — after all, I'm almost 93, and there is so much living in those 93 years. It's an opportunity to see what I made of my life."
Feingold said she loves to write, and has had much experience journaling about cruises and trips, or communicating with the parents of her young charges during the 40-some years she worked as a camp counselor and teacher. She even recalled that "when I first started dating, I'd come home and write about my date."
"The blog was different," she said, "because I was writing about myself and my experiences. It's a good exercise, to sum up your life. My kids loved it. They came over to help me with the computer, since I'm not really 'computer friendly.' And so many people have come up to me to say they read my blog. I hope they enjoy reading what I have to say."
"Skipper got really excited when she saw her post go live," Roark said.
Just three weeks after that first post, the site had already received more than 1,000 "hits" and numerous comments and notes of encouragement from readers, most of whom are Village Shalom family members and staff. Roark hopes that over time, readership will grow as people subscribe and share the link via their social media pages and email.
Many of the entries are personal recollections and experiences. But, noted Roark, they also include commentary on residents' various areas of interest. For example, Mary Anne Reardon, who has traveled extensively throughout her life, has offered several travelogue talks to her fellow Village Shalom residents. She captured some of those recollections and photos in written form for the blog. An avid reader and patron of the Olathe Public Library, Reardon is also making sure that her blog entries will be shared on the library's Facebook page.
Another blogger, Maarten van Swaay, has utilized the online forum to share his experiences and observations on a multitude of topics. The retired Kansas State University professor has already posted blog entries as diverse as the story of his first boat as a boy in his native Netherlands to how he met his wife, and a personal commentary on society's "taboo" on discussing highly opinionated topics like politics and economic policy.
"I have a habit of writing things up to find out if my thoughts make sense," van Swaay commented. While he is quite comfortable with computers and keyboards, he said, "I still write with a fountain pen."
Roark said even residents with little or no computer experience can share their ideas on the blog.
"We wanted to make it accessible to residents who aren't comfortable on the computer," he explained. "We've gotten volunteers involved to help them with typing. The residents can edit as much as they want to make sure it's exactly what they want to post.
"Everything is written from the residents' point of view, and in their voice. It's really something that can be passed along in their family. It has the potential to be posted for a long time. We don't plan to ever take the posts down."
Even audio and video posts are a possibility in the future. While none have been submitted yet, they present the potential for the blog to serve as a multi-media archive of residents' lives, ideas and comments, available online for posterity.
"I just want to be sure the blog continues," Roark added. "I can see some residents potentially running it themselves as a sort of online newspaper. It's all just a matter of social media — friends sharing it with friends. It takes time, and it is very grassroots, but blogs are definitely here to stay."
Referring not only to the blog, but to life itself, Roark said, "Our residents still have a lot to contribute. This is just another way for them to do it."