| | | | |
| --- | --- | --- | --- |
| Kol Ami building for sale | | | |
Written by Barbara Bayer, Editor
Thursday, April 26 2012 11:00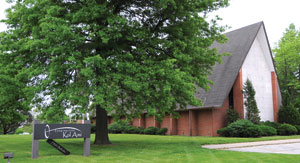 Congregation Kol Ami has put its building up for sale. The listing price for the 16,000 square-foot building located at 7501 Belinder Avenue in Prairie Village is $1.4 million. The Reform congregation purchased the building in the summer of 2005 from Zion Lutheran Church for $1.1 million.
Nadine Gordon, president of the 90-member congregation, said the board of directors decided to put the building up for sale because "it no longer meets our needs." She declined to make any further comments regarding the sale or the congregation's future.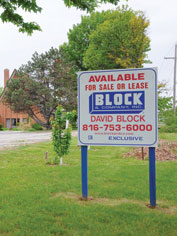 Kol Ami is being represented by David Block and Max Kosoglad of Block & Company, Inc., the exclusive agent for the building and property. It sits on 3.49 acres and features five creative classrooms, a large social hall, worship space, kitchen and an outdoor playground.
The congregation currently leases space in the building to three tenants — Mercy Church, Kansas City Autism Training Center and a Montessori school. Gordon said the congregation has leased space to tenants for at least three years.
Kol Ami began holding worship services and programs in the building in the late summer of 2005 after minor repairs were completed following its purchase. The congregation was established in 2003 and met in a variety of locations before establishing its permanent home in Prairie Village.